LABJ Insider: Cause for Celebration
Monday, October 12, 2020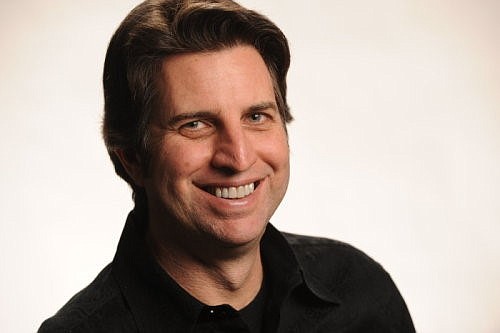 The Women's Leadership Awards, already one of the Business Journal's signature events each year, has taken on even more significance in 2020.

At a time when working women often bear an outsized burden as they try to balance career and family — the former remotely, the latter in person 24/7 — celebrating their abilities and achievements couldn't be timelier.

Instead of the usual in-person soiree to highlight the women who make their mark on L.A.'s business community, we've come up with a pandemic-driven way to supersize the proceedings.

This year, the Business Journal turned the Women's Leadership Awards into a three-part digital event with weekly webinars covering a range of relevant topics.

In last week's opening event, much of that focus was on the challenge of being a full-time executive as well as a full-time parent and spouse during the age of the coronavirus. 

"I used to be really good at leaving work at work and home at home, but now that's impossible because they're both in the same place," said Misty de Lamare, director of communications at L.A. Care Health Plan. "So, how I have adapted is to become more flexible with my schedule."

Natalie Barron, a certified financial planner and portfolio manager at UBS, talked about sometimes being too present. "Although I'm very fortunate my husband is a wonderful stay-at-home dad, there's still a lot required of both of us," she said. "There's definitely the pull for me … to be doing a lot of the involvement throughout the day."

Kandee Rochelle Lewis, executive director at the Positive Results Corp., said having a readily accessible escape from stress is essential. "I really love to read," she said. "I love to have a hardcopy book in my hand and find a great spot to cuddle up in, whether it's outside or a comfy chair … anything that is a calming balance — that's what I love."

There's plenty more coverage of the event starting on page 37.

• • •

The season of giving is still a ways off, but entities around L.A. are already in the spirit. SoCalGas and Longo Toyota plan to donate more than 1,000 meals to Meals on Wheels in coming weeks ... Pollo Campero donated 700 meals to the nursing staff at Children's Hospital Los Angeles … and the Los Angeles Dodgers and the Muslim Coalition for America last week teamed to distribute 100,000 facemasks to the homeless.
For reprint and licensing requests for this article, CLICK HERE.