LABJ Insider: Berggruen Institute Rises to the Moment
Monday, October 5, 2020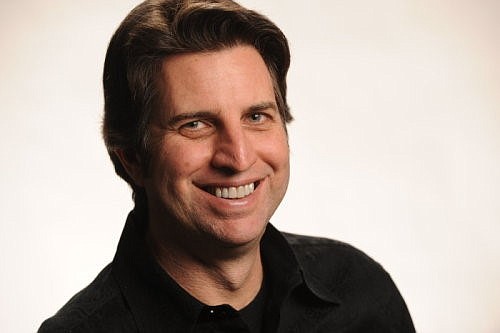 At a time when the fields of business, politics, social concerns and climate change are converging faster than ever, the Berggruen Institute is stepping up its game.

Founded in 2010 by investor and philanthropist Nicolas Berggruen (ranked No. 34 on the Business Journal's most recent list of Wealthiest Angelenos, with a net worth of $2.2 billion), the downtown-based organization is focused on rethinking economic, social and political approaches and institutions.

The institute recently added a new set of senior fellows — a collection of experts from various fields who will be tasked with developing "ideas that address major shifts in the world's fundamental systems," according to Nils Gilman, vice president of programs at the Berggruen Institute.

The new fellows include UC Berkeley professor and former Clinton administration adviser Laura D'Andrea Tyson; City University of Hong Kong professor Yuk Hui; and entrepreneur and philanthropist Vilas Dhar.

In addition, the Berggruen Institute has launched a research center with USC that provides work and study opportunities in the United States and China. 

And the Institute is moving forward with its long-planned 450-acre campus in the Santa Monica Mountains. Architect and environmental designer Mia Lehrer, along with her firm Studio-MLA, have signed on as part of the project's design team. 

Lehrer's signature work includes the Los Angeles River Revitalization Master Plan, the Annenberg Community Beach House and the nature gardens at Exposition Park's Museum of Natural History.

• • •

The Weingart Foundation, a nonprofit that has spent 69 years working to bring economic and social equity to underfunded communities in Southern California, will soon have a new leader.

President and Chief Executive Fred Ali announced last week that he will be stepping down in January after 22 years at the foundation, which he elevated to new heights during his tenure. 

Miguel Santana, most recently president and CEO at Fairplex in Pomona, will succeed Ali.  

• • •

Michelle Wroan has been named to lead KPMG's Los Angeles office as managing partner. A longtime KPMG exec — Wroan joined the professional services firm in 1993 — she succeeds Mark Hutchins, who is retiring.
For reprint and licensing requests for this article, CLICK HERE.