Fulgent Flying High With Covid Tests, S&P Listing
Monday, October 5, 2020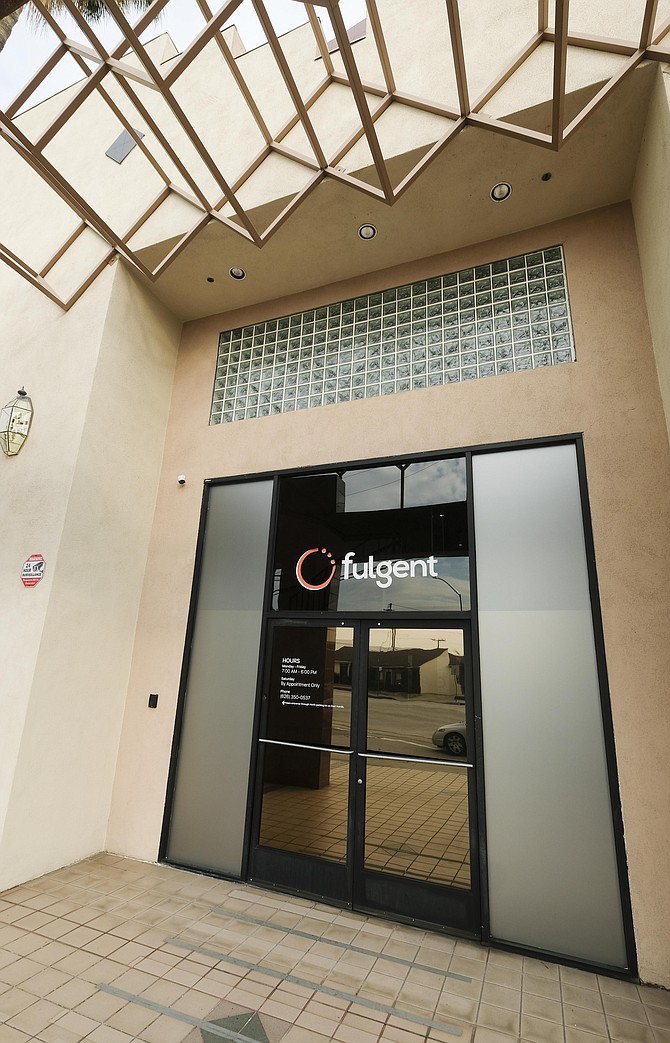 Temple City-based Fulgent Genetics Inc. has continued its rapid expansion of Covid-19 testing, snagging major contracts in September for New York City's public school system, the state of Utah and Miami-Dade County in Florida.

The company also reached another milestone last month: joining the S&P Small Cap 600 Index on Sept. 25, replacing a Swiss company that had filed for bankruptcy.

Investors greeted all this news by sending Fulgent's shares up 46% between Sept. 2 and Sept. 29. The stock closed at $41.81 per share on Sept. 29. 

But that's still short of the stock's Aug. 20 peak of $50.51 per share after Fulgent announced it was opening a second lab in Houston to increase its Covid-19 testing capacity. Fulgent shares tumbled in late August after giant Abbott Laboratories announced its own rapid Covid-19 testing service.

But then came the September surge. Fulgent's biggest daily gain: A 12% jump on Sept. 3 followed the company's announcement of a contract with New York City Health and Hospitals to provide Covid-19 testing to hundreds of thousands of students at some 1,600 locations as they returned to school in September and in the weeks ahead. 

Fulgent is using its home-based polymerase chain reaction (PCR) test, which provides a high level of sensitivity in detecting coronavirus particles. The company said it will analyze the tests and provide results online within 48 hours of sample receipt. According to Fulgent, it's one of the first large-scale testing programs for Covid-19 to use an at-home test kit.

"Fulgent is very happy to partner with the city of New York on such an important and novel testing protocol," Brandon Perthuis, Fulgent's chief commercial officer, said in the announcement. "It's an ambitious goal to test so many students in such a rapid fashion, but the combination of the Fulgent technology platform and lab capacity along with the strong testing infrastructure of New York City makes this possible."

On Sept. 9, Fulgent won a contract to provide Covid-19 testing services in another major metro area, Miami-Dade County in Florida.This contract involves drive-through test sites using a platform Fulgent has implemented in other contracts it has won, including in L.A. County. The platform allows people to choose a testing location, make appointments and have results sent to their mobile phones within 48 hours of receiving the test samples.

"The Fulgent Community Testing Platform will reduce the time to process vehicles at drive-through sites from minutes to seconds," Perthuis said. "We believe this combination of delivering the gold-standard … PCR test at scale, in timely fashion, combined with a management system that makes the process seamless for everyone, is key to a successful testing protocol."

The number of sites and the number of testing lanes at each site will be determined by Miami-Dade County officials.

On Sept. 15, Fulgent won a contract through a competitive bid process to provide Covid-19 testing services to the state of Utah. Testing protocols under the Utah contract are similar to the Miami-Dade program, except Fulgent said test results would be provided within 24 hours of receiving the samples.

"Our rapid turnaround time, reliable testing solutions combined with our user-friendly platforms and applications continue to be reasons why Fulgent is selected as a testing partner in these competitive situations," Perthuis said.

Fulgent scored another coup late last month when S&P Dow Jones named the company to the S&P Small Cap 600 Index. The index, established in 1994, is designed to measure the performance of 600 small-sized companies in the U.S.
As with the naming of any company to a major market index, the move boosts the visibility of Fulgent to small cap investors. 

Fulgent replaced Rolle, Switzerland-based auto supplier Garrett Motion Inc., which filed for bankruptcy protection on Sept. 20.
For reprint and licensing requests for this article, CLICK HERE.