Concierge Health Service Sollis to Open in LA
Monday, October 5, 2020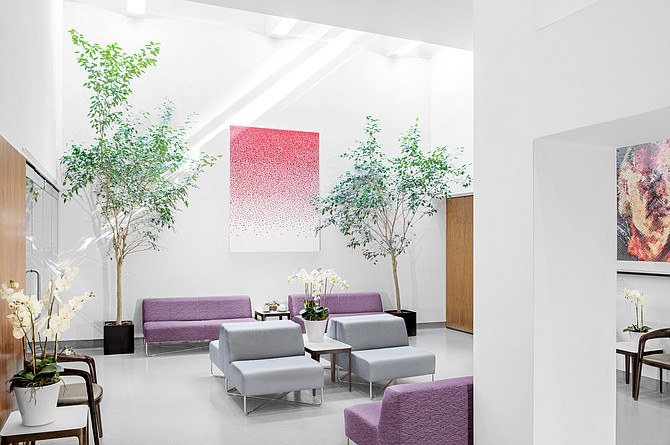 New York-based concierge health service Sollis Health has started offering services in Los Angeles and plans to open a medical office in Beverly Hills later this month.

Sollis has been serving high-end clientele in New York for years. For an annual fee from $3,000 to $5,000 members receive unlimited and immediate access to its clinic and emergency room services at two Manhattan locations, including X-ray, ultrasound, magnetic resonance imaging machines and a lab that can rapidly process many types of blood tests. 

Sollis has more than 4,500 members in New York.

After Covid-19 hit, demand soared among high-income earners for house calls and rapid Covid testing, so Sollis quickly pivoted toward those services. Subscribers get one free home visit, but each home visit beyond that costs roughly $1,000, in addition to the membership fee. The company also started offering telemedicine services.

Sollis had looked to expand to the L.A. market by the end of this year, but the pandemic sped up its plans, prompting the concierge health service to start offering home visits here in July, according to a press release at that time.

"With Angelenos still facing the peak of the pandemic, we're thrilled to be able to help them by moving up our timeline," Sollis co-founder Ben Kruger, said in the announcement. "Even though testing is ramping up in California, what's more difficult to find is home testing coupled with comprehensive care."

To head the new Los Angeles-area practice, Sollis recruited Scott Braunstein, formerly the sideline doctor for the Los Angeles Rams. Braunstein spent more than 20 years as an emergency room physician at Cedars-Sinai Medical Center in Beverly Grove.

"When I saw how much Sollis was pioneering best practices around coronavirus testing and care, I was excited to bring their approach to a city that needs it," Braunstein said in the announcement. "Sollis has been able to help their patients and ease the burden on New York's health care system, and my goal is to do the same thing in L.A."

So far, according to a Sollis spokeswoman, the company has signed up roughly 200 members in the Los Angeles market.

Its 2,000-square-foot medical office space in Beverly Hills at 155 N. San Vicente Blvd., near Cedars-Sinai, was designed by Venice-based interior design firm West Haddon Hall and is currently under construction. 
For reprint and licensing requests for this article, CLICK HERE.