8 OVER 80: Dick Guttman, 87
Monday, October 5, 2020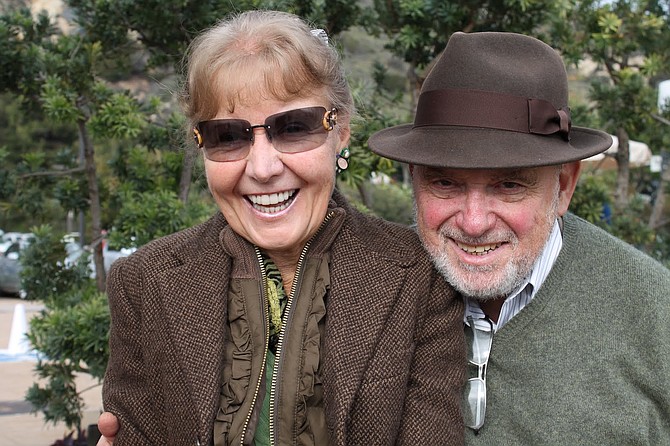 Dick Guttman, 87 
Company:
Guttman Associates

Title:
Founder and Publicist 
Hollywood publicist Dick Guttman has spent the past 27 years representing hundreds of celebrities, blue-chip corporate accounts, and award-winning TV series and films, mostly for his public relations and marketing firm Guttman Associates. Before founding his own company, Guttman partnered with Jerry Pam to run the PR firm Guttman & Pam for 21 years. Guttman started his career at Century City-based public relations agency Rogers & Cowan when he was a film school and psychology student at UCLA.

How many hours a week do you work
Forty, sometimes 50.

Why not retire?
I enjoy the challenges of work at the high-stakes level common to the kind of renowned artists and corporations we represent. Many client relations go back decades, some of them four or five decades, people who deserve my gratitude and my assistance, as long as they feel it's helpful to them.

How do you keep the work you do fresh and interesting?    
Embrace the problem; welcome the challenge. Cultivate the habit of turning a problem inside-out and using its own discernable energy to solve it.

How has working in Los Angeles changed over the years?
The real change was in the mid-50s with the end of the studio contract system. Until then, tyrannical studio bosses called the shots. They may have been monsters, but they wanted to make great films, develop great directors and writers, shape and sustain great star careers. It became everyone for his or herself. That's when independent PR firms came of age, to position talent in that new normal. Then the Goldwyns and Mayers and Cohns and Warners died out, and mega-corporations took over. Now, who's in charge? Comic book companies? We'll see where pandemic and home distribution of film product will take us.

What's next on your agenda?
Vacuuming our rugs. We can't have anyone in, so I do the cleaning and cooking, and Gisela, my wife and superstructure of 63 years, does the heavy lifting. Otherwise, what's next for me is doing the PR and finishing and getting publication for "How to Get 'em to Want What You Want 'em to Want: The Hollywood Rules-of-Persuasion Playbook," and the novel "Desire in the Time of Grace," which is a much more mordant look at sexual excess and addiction in Hollywood and everywhere else.

What's the one thing people often get wrong about retirement?
That it's a time to vegetate and retreat, kick off your shoes and watch TV.

What do you do for fun?
Hand-water Gisela's intricate landscape, doodle at the piano and harmonica, both self-taught and very evidently so.

If you could go back in time, what advice would have you for your 50-year-old self?
To work fewer nights and to spend more of them with my family. We very quickly had a ton of leading artists on our list, blue-chip corporations, more TV series than we needed, big film campaigns. And they all took me into the night. A quarter century ago, I decided to trade in empire for boutique. I should have done so sooner.


For reprint and licensing requests for this article, CLICK HERE.