8 OVER 80:Daniel Jaffe, 83
Monday, October 5, 2020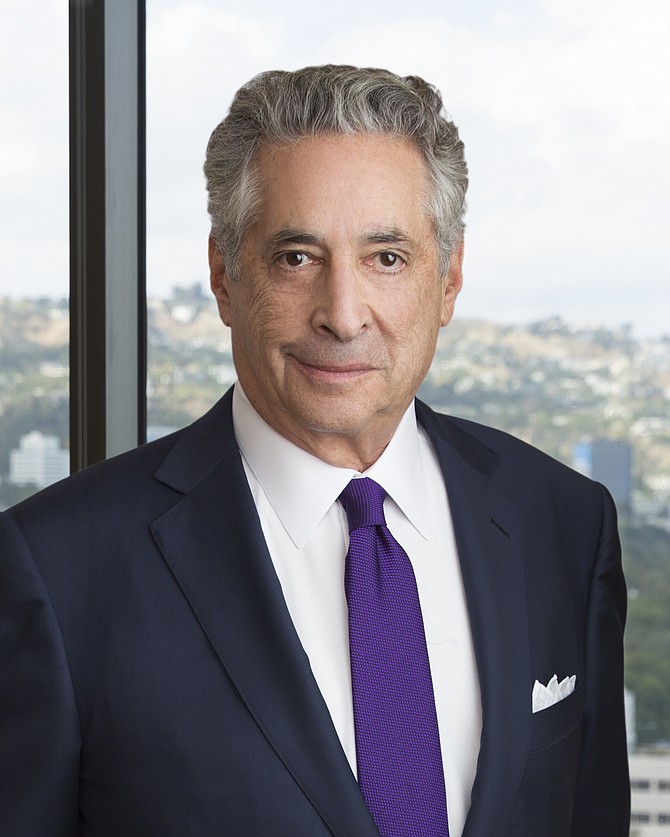 Daniel Jaffe, 83 
Company:
Jaffe Family Law Group
Title:
Partner
When Daniel Jaffe's law partner of 42 years retired last year, Jaffe did the natural thing for a man of 82 — he signed a three-year Century City office lease and launched a new firm, continuing to handle high-net-worth family law cases. His clients' stakes have exceeded $1 billion, and he's a go-to counsel in professional basketball player paternity suits. Jaffe also takes pride in old-school civility and working with local, national and international organizations to improve the profession he entered in 1962 upon graduating from UCLA School of Law. He's been named America's "Best Family Lawyer of the Year" by a national ratings service and a "legend" by the Beverly Hills Bar Association.

How many hours a week do you work?
I'm probably down to six hours a day from eight, five to six days a week.

Why don't you retire?
I've got nothing else to do. I don't play golf. I love what I do. I would miss it terribly (including) the numerous legal organizations I belong to, which get me a lot of travel. I'm a meeting junkie. It's just great to hang out with my family law friends from around the world, which was a great part of my life before this Covid. To figure out the legal issues and the emotional issues … keeps my head going 100%. I am really good at what I do. I want to continue using my skills until I can't.

What are you really good at?
My real gift is that the clients and opposing counsel and judges (don't) make me crazy. I assume that they're going to be crazy and impossible, not knowledgeable. (But) that's going to be their problem, not mine. I recognize the trauma of a divorce. I listen to the people. I don't try to beat them up with my view of either the law or morality. It's going to be 58 years of practice trying to get these people out alive.

You're known for taking a gentlemanly approach. 
With some of the younger lawyers who pretend that they can be tougher than I am, I tell them, "You're good lawyers. You do not have to practice this way. You're going to burn out and earn a bad reputation." Once, a lawyer asked for a two-week continuance. Without hesitating, I said, "Yes." He said, "I'll send you a confirming email." I said, "You don't have (the continuance) anymore." My word is always good. I'll never lie. I believe that's why my practice has flourished.

How has working in Los Angeles changed over the years?
Younger lawyers are not interested in doing the type of bar work I've been doing for 50 years (to improve the profession). The younger lawyers — maybe I'm jaded — but I think they practice differently. They're gun-shy. They're afraid of malpractice cases. So, if they have all of the financial data through June, but they can't settle the case because they haven't seen July and August — which all it does is run up the bills — they're worried about their clients going after them. The clients are very interested today in trying to reduce your fees. It seems like at the ends of these cases, your clients now want to negotiate your fees. They have business managers. Celebrity clients say to deal with "their people." And their people want to save them as much money as possible because that's their job, and that can create some difficulty. But on the whole, people are still getting divorced.


For reprint and licensing requests for this article, CLICK HERE.