Safco Capital Acquires West LA Office Building for $12 Million
Monday, November 30, 2020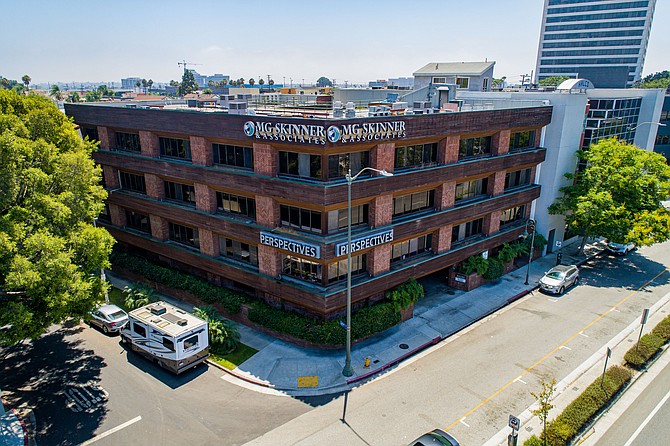 A three-story office building in West Los Angeles known as Camden Gardens has sold for nearly $12 million.

West L.A.-based Safco Capital Corp. purchased the building at 11030 Santa Monica Blvd. from MG Skinner & Associates. Featuring an atrium-style design and a garden, the 21,736-square-foot building is fully leased to eight tenants. 

Newmark Group Inc.'s Sean Fulp, Ryan Plummer, Mark Schuessler and Ryan Tetrault represented the seller in the transaction.

"We received outsized interest in Camden Gardens despite the economic, health and political uncertainty," Fulp said in a statement. "Private investors continue to believe that office will thrive in West L.A. once the clouds clear."

During the third quarter, rental prices at office properties in West L.A. and the Olympic Corridor averaged $5.97 a square foot, up 50 cents in the last year, according to data from Jones Lang LaSalle Inc.

The area's vacancy rate was 12.1%, an increase from the previous year but still below the 15% county average.

With the Covid-19 pandemic forcing many employees to work from home, office sales are down significantly compared to last year.

CBRE Group Inc.'s Michael Longo, said earlier this year that total sales volume in L.A. is only 58% of what it was in 2019.

Still, some noteworthy office sales were recorded even after safer-at-home restrictions were announced this spring.

The largest was a recapitalization of Hudson Pacific Properties Inc.'s Hollywood Media Portfolio. Blackstone Group Inc. purchased a 49% interest in the portfolio in a deal that valued the portfolio at nearly $1.7 billion. 

It includes the Sunset Bronson Studios and office buildings in Hollywood.

Other large, post-lockdown sales include the Symantec Southern California Campus, Television Center and the Pacific Gateway.

Northwood Investors purchased the Symantec Southern California Campus from NortonLifeLock, formerly Symantec Corp., for $120 million.

Santa Monica-based BLT Enterprises acquired the $64 million Television Center in Hollywood from Henley Management Co. and Bixby Bridge Capital.

Nome Ventures picked up an office building in Torrance from Blackstone for $55.5 million.

And most recently Northwestern Mutual Life Insurance Co. scooped up the Colorado Campus in Santa Monica for $166 million from Northwood Investors.
For reprint and licensing requests for this article, CLICK HERE.