Multifamily Portfolio Sells for $142 Million
Monday, November 30, 2020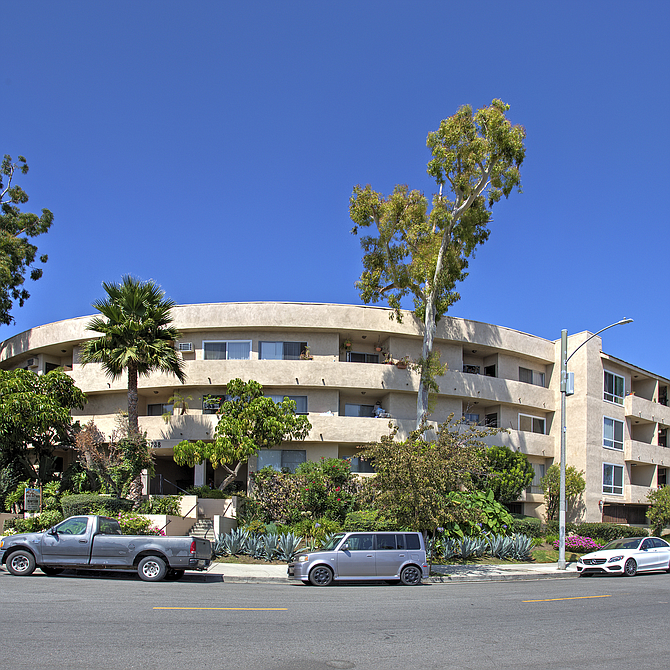 Raintree Partners has purchased a multifamily portfolio for $142 million from an unnamed private seller.

The seller, a local family, held the properties for an average of 34 years.

CBRE Group Inc.'s Dean Zander, Stew Weston and John Montakab represented the seller.

The properties in the portfolio are Canyon Drive Manor in Hollywood, Imperial Crest in Glendale, the Mountain View in Camarillo, and Perigee and Imperial Manor in Canoga Park.

CBRE said it had nearly 100 offers for the portfolio, but the Covid-19 pandemic did create some issues.

"Marketing the properties during the pandemic presented several challenges, such as scheduling and conducting the many live and virtual tours for each property, as well as navigating the various ballot measures that could have materially impacted the success of the renovation plan," Weston said in a statement.

"True value-add offerings continue to be highly sought by investors. Renovations ranging from minor cosmetic changes to major building upgrades allow investors to take advantage of strong rent growth."

Dana Point-based Raintree Partners plans to invest in renovating the properties, which were all built between 1964 and 1985.

The portfolio is the third purchased by Raintree Partners in the last 18 months.

"This acquisition presents Raintree the opportunity to substantially increase our presence in east Ventura County as well as the Hollywood area and the San Fernando Valley," said Mathew Barbiasz, vice president of acquisitions for Raintree. "With a host of well-paying jobs and entertainment options in each of these markets, the properties are well positioned for future growth."

In a statement earlier this year, CBRE predicted the average rental rate in the United States would decline by 8.8% in 2020 as vacancy rates rose by more than 3 percentage points. The market was expected to then improve in 2021 and 2022.
"The continued high demand for rental housing in Los Angeles has helped mitigate some of the negative aspects the Covid-19 pandemic has had on the local economy," Zander said in a statement.

"Despite an uptick in vacancies and some collection challenges, occupancy rates are still near historical highs while rents appear to be holding up and showing signs of improving. Suburban areas, in particular, continue to outperform most urban locations."
For reprint and licensing requests for this article, CLICK HERE.