Not Just About Profits — New MBA Program Focuses on Social Good
Monday, November 23, 2020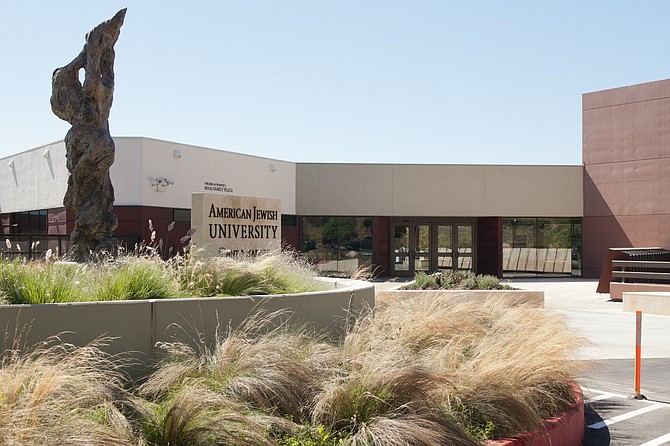 American Jewish University may be one of L.A.'s smallest universities with just 170 full-time students, but in the midst of a pandemic, it has announced a bold plan to launch a business school next fall.

The university, with its main campus atop the Sepulveda Pass in Bel Air, is seeking to focus its business school on social impact, examining the intersection of business and wider societal concerns.

AJU's School of Enterprise Management and Social Impact, or SEMSI, plans initially to offer a master's in business administration program focusing on what has become known as the triple bottom line: people, planet and profit.

"The business leaders of tomorrow require an education that arms them with the ability to drive companies that prioritize communities, the environment and society, not solely equity holders," David Groshoff, the newly appointed dean for SEMSI said in the Nov. 11 announcement. "That's precisely what we are doing at AJU's School of Enterprise Management and Social Impact — not just in a single chapter or course, but in the entirety of our programmatic offerings, throughout our business school."
Groshoff, who had been dean of AJU's Graduate School of Nonprofit Management, said plans call for a modest start to the business school, with about 40 to 50 students taking online courses from about 20 faculty members as part of a two-year MBA program.

When state and local health guidelines permit, the courses will switch to in-person, held mostly on AJU's main campus, with some offerings at the university's satellite campus at the former Brandeis-Bardin Institute in Simi Valley. Soon after the launch of the MBA program, SEMSI plans to offer a bachelor's degree program and continuing education courses.

While teachings of the Jewish faith will not be central to the business school's programming, they will enter into the equation, according to AJU's President Jeffrey Herbst.

"At American Jewish University, we apply age-old Jewish wisdom and teachings to inspire students of all backgrounds to lead," Herbst said in the announcement. "These values are at the core of the curriculum at our School of Enterprise Management and Social Impact, and they are the foundation for stronger communities."

Most of the funds for the launch will come from tuition charges, which have yet to be set, according to Groshoff. A fundraising campaign is planned, but Groshoff declined to offer specifics on how much the university will seek, saying that will be announced later. AJU's endowment stands at roughly $100 million, a university spokesperson said.

AJU was founded in 1947 as the University of Judaism. In 1997, it merged with the Brandeis-Bardin Institute and rebranded itself as American Jewish University.

SEMSI will join a growing field of business schools — including the two largest business programs in the county — offering courses focusing on social impact, sustainability and other concepts beyond the traditional focus on management and profit.

UCLA's Anderson School of Management offers 17 courses as part of its Impact Anderson program, and USC's Marshall School offers a bachelor of science degree in social entrepreneurship.

Given the local competition, it may take some time for SEMSI to establish itself, according to Marc Ethier, managing editor of Poets & Quants, a publication specializing in business schools and MBA programs that is owned by Oakland-based C-Change Media Inc.

"The launch of a new school is always going to be fraught with perils," Ethier said in an email. "This new school will need time — many years, most likely — to establish itself and get on the radar of the best talent. In short, they will need a lot of investment upfront and a skilled and patient team to guide the ship."

SEMSI could face a difficult path, but it won't be the only one. "Most of the top 50 (business) schools in the U.S. have small but consistent cohorts of 1% to 5% in their MBA programs who pursue these types of (social impact) occupations," Ethier said. "Interest is growing but not yet great, and schools are offering a lot of social impact programming."
For reprint and licensing requests for this article, CLICK HERE.