GoodRx Shares Plunge After Amazon Announces Online Pharmacy
Wednesday, November 18, 2020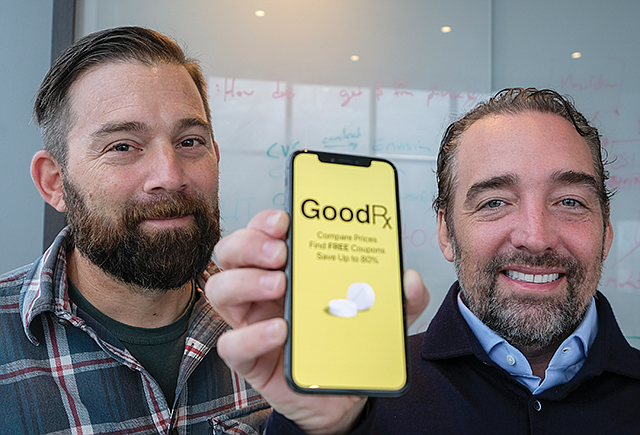 Shares of Santa Monica-based online prescription drug comparison price service GoodRx Holdings Inc. have fallen nearly 28% in two days after online shopping giant Amazon.com Inc. announced it was launching its own online pharmacy purchasing service.

After nearly a year of anticipation, Seattle-based Amazon announced two online pharmacy offerings on Nov. 17.
The first is an app allowing consumers to purchase prescription drugs for home delivery. The second — and the one posing the bigger threat to GoodRx — gives Amazon Prime customers steep discounts when they don't use insurance to pay for prescription drugs. The discounts could on occasion exceed GoodRx's own discounts for the same medications.

The news prompted an immediate downgrade of GoodRx stock from a JPMorgan Chase analyst and a selloff of GoodRx shares. The company's share price plunged more than 22% on Nov. 17 to $36.21 and fell another 6.7% on Nov. 18 to $33.76, for a combined drop of 27.7%.

When GoodRx went public in September, investor demand for its shares prompted the company to increase the size of its IPO by a factor of nearly eight, to $770 million. 
The company's share price soared 53% on the first trading day to $50.50 from the opening offering price of $33 a share. As of Nov. 18, the share price had almost returned to the opening level.

GoodRx, which was founded in 2011, offers customers the ability to comparison shop for prescription drugs, surveying retail prices for the drugs at up to 70,000 pharmacies nationwide and locating the cheapest price for the drug in a customer's particular location. 
The company also offers its own discount packages. But in most cases, customers must still go to a pharmacy to pick up the drugs.

With its online pharmacy launch this week, Amazon customers can now bypass physical pharmacies altogether and buy prescription drugs online for home delivery – a major advantage during the Covid pandemic.

Another concern for GoodRx is the discount packages that Amazon is now offering Prime customers who are not paying with insurance. In some cases, customers may be uninsured; in other cases, the customer's insurance plan may not cover the prescription drug they need. For generic drugs, the discounts range up to 80% off list price; for brand name drugs, the discounts go up to 40%.

GoodRx also offers discounts, which vary widely depending on the specific drug.
On its website, GoodRx advertises a discount coupon of 92% for Sildenafil, a drug to treat erectile dysfunction. But the discount for Zoloft, a drug to treat depression, is only 33%.

Amazon's discount pricing may force GoodRx to offer steeper discounts for many of its drugs, which would cut into operating margins. GoodRx gets a cut of the sale price from the pharmacy at which the customer is making the purchase.

News of Amazon's online pharmacy business prompted JPMorgan Chase analyst Douglas Anmuth to downgrade GoodRx shares to "underweight" from "equal weight." Anmuth estimated Amazon's discount program would result in a 7% decline in 2021 revenue for GoodRx and even bigger drops in succeeding years.
For reprint and licensing requests for this article, CLICK HERE.