Breath Direct Hopes to Ease the Load for Hospitals With Low-Cost Ventilators
Monday, November 16, 2020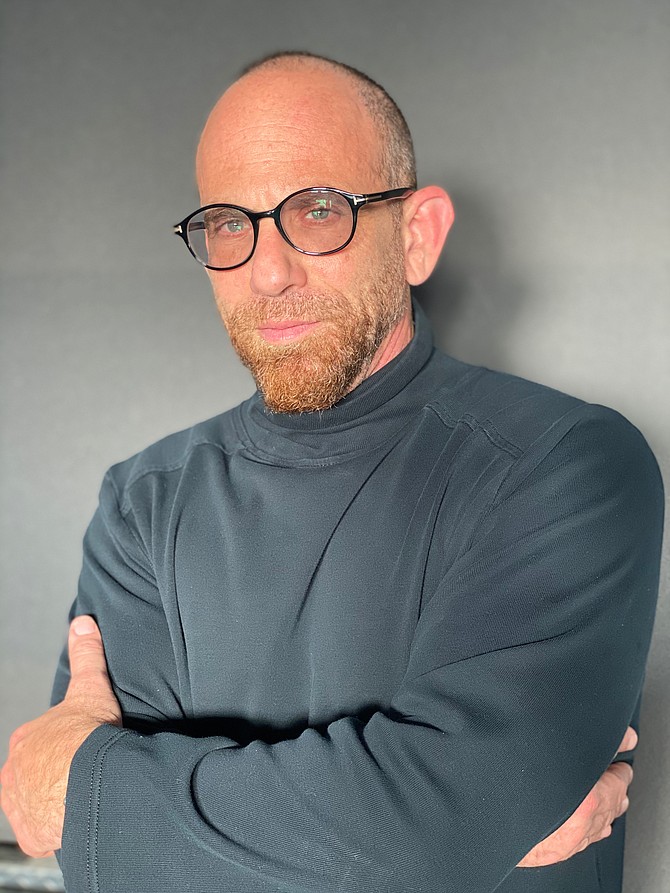 When the Covid-19 pandemic hit in March, Darren Saravis, who runs medical device manufacturing company Nectar Inc. in Long Beach, was stunned to hear about the shortage of ventilators and the exorbitant prices hospitals had to pay for them. 

He wondered if Nectar's medical product expertise could be put to good use to set up a domestic manufacturing operation to bring low-cost ventilators to hospitals caught up in surges of Covid patients.

"We had worked on a ventilator design previously, so we had some expertise," Saravis said. "As the pandemic was raging, we started projecting out how many ventilators would be needed and realized there was a demand for ventilators that cost much less than the $40,000 to $50,000 that a standard-issue ventilator runs today."

So, Saravis quickly formed a company called Breath Direct and put some of his Nectar employees to work designing a ventilator that could be marketed for $10,000 to $15,000.

The idea stirred interest with outside investors, including the Molina brothers, who had previously run Long Beach-based Molina Healthcare Inc.

"There is a real need for a low-cost, journeyman ventilator," Mario Molina, former Molina Healthcare chief executive, told the Business Journal at the time.

Breath Direct secured funding from Molina and his brother John Molina, as well as other unidentified investors.

The company then teamed with Shelton, Conn.-based electrical components manufacturer Hubbell Inc. and Fremont-based medical product contract manufacturer Evolve Manufacturing Technologies Inc. to design and build a prototype of a low-cost ventilator.

"The pandemic demand has created an innovation need for designing ventilators which are easy to scale up, have intuitive user interface and are affordable," said Kaustubh Savant, senior industry analyst for transformational health with Santa Clara-based corporate growth consulting firm Frost & Sullivan Inc.

Saravis said Breath Direct's ventilator is distinct from most other low-cost ventilators being developed in that it comes with many of the connecting features that more traditional full-cost ventilators have, such as oxygen blending units. 

"The key was that it just couldn't be a no-frills ventilator; it had to have all the features that a full-cost ventilator has, including an oxygen blending unit and an exhalation valve," he said.

Over the summer, Breath Direct and its manufacturing partners developed the prototype and submitted it for testing with Northbrook, Ill.-based Underwriters Laboratories and to the Food and Drug Administration for emergency use authorization. Breath Direct needs FDA authorization to sell its ventilator in the United States.

Saravis said he expects results from Underwriters Laboratories' testing later this month. 

Timing of the FDA authorization is more uncertain. The agency has been flooded with applications for emergency use authorizations for products and treatments associated with the fight against Covid-19. 

Once the company gets FDA approval, it hopes to churn out up to 10,000 ventilators per week on Evolve Manufacturing's 70,000-square-foot Fremont assembly line.
But will the demand be there for so many ventilators, especially with other manufacturers also ramping up production?

Frost & Sullivan's Savant said he believes there isn't as much demand now as there was in the spring. He noted the federal government now has roughly 1.2 million ventilators stockpiled. But, he said, distribution channels for those ventilators are not reliable, so if demand surges in another Covid wave, hospitals in some regions could have more difficulty in obtaining ventilators than those in other regions.

He indicated that the biggest niche for the low-cost ventilators that Breath Direct plans to produce would be as standby ventilators for hospitals that could be hastily put to use during Covid or other future respiratory disease surges.

"The preference for standby ventilators would be more toward low-cost options for emergency use rather than sophisticated high-end ventilators," Savant said. "This would also help lower hospitals' capital expenditures."

Meanwhile, Saravis said Breath Direct has held discussions with hospitals and regulatory authorities in a handful of other countries about its ventilator. He specifically mentioned Australia.

"Remember, this is a global pandemic, and there is acute demand for ventilators in many countries, not just this one," he said.
Breath Direct 
Headquarters: Long Beach
Founded: 2020
CEO: Darren Saravis
Business: Development and manufacture of low-cost medical ventilator
Number of Employees: 40 (some employees are shared with Long Beach-based Nectar Inc.)
For reprint and licensing requests for this article, CLICK HERE.