Brace Software Brings a Fresh Approach to Mortgage Servicing
Monday, November 16, 2020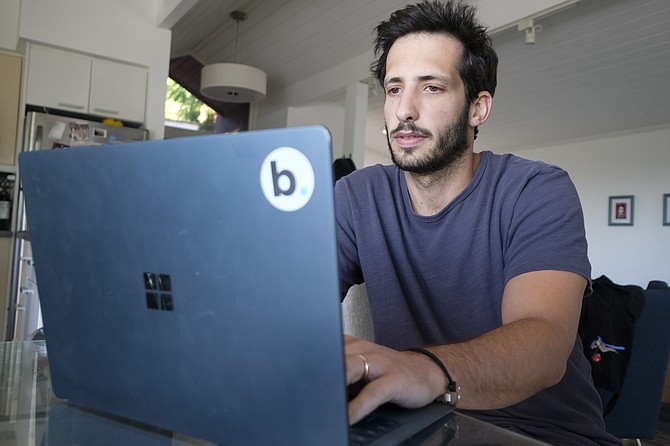 Brace Software Inc. could not have been better positioned for Covid-19. 

As a platform that helps lenders manage mortgages — particularly nonperforming mortgages, or mortgages where the borrower is in default — the company's offering has become critical amid this year's strained economic environment. 

Yet even with its laser focus on one slice of the lending market, Brace could not have predicted the shifts Covid would cause. 

The Santa Monica-based company has had to rapidly innovate and roll out new functions on its platform to help lenders adapt to the new normal. It has brought on a host of new clients during the pandemic, adding to its preexisting base, which, according to Brace, includes several of the 10 largest mortgage lenders.

Brace was founded in 2017 by venture capitalist Eric Rachmel. Prior to starting Brace, Rachmel had worked at two San Francisco venture firms, Industry Ventures and Propel Venture Partners. 

The latter focuses on early stage financial technology investments. And that's where Rachmel built an in-depth understanding of the fintech ecosystem, including what approaches worked well in the space and where gaps existed. 

"As part of that, I came across debt servicing," Rachmel said. "There was very little innovation on debt servicing in general."

He said he began to home in on the mortgage industry, which was "very paper-based and painful." Although there was some digital innovation in the mortgage origination business — the process by which a mortgage is sourced and created — Rachmel said there had been very little in mortgage servicing, which is the process of managing an existing mortgage.

"We just identified that there were massive inefficiencies here," he said. "It wasn't just bad for the banks and lenders; it was bad for borrowers."

Labor-intensive processes, such as extensive paper documentation and manual spreadsheets, led to high costs for banks and other lenders. These costs ballooned further, according to Rachmel, when borrowers defaulted and kicked-off litanies of follow-up actions. 

For borrowers, he said, these manual processes consumed large amounts of time and energy, making dealing with their mortgages exhausting and painful.

Despite the inefficiencies, Rachmel said that selling venture capital investors on the idea of a mortgage servicing platform was difficult.

"It's hard to tell Silicon Valley what mortgage servicing is," he said. "We were the first ones to really sell that story."

Getting banks and other lenders on board with the new offering was sometimes difficult as well.

"In general, banks and lenders didn't want to invest in default when the economy was booming," Rachmel said. "But that's when you need to invest. It's very hard to do that in a Covid-type situation."

Nevertheless, Brace had gained traction, building its client base and raising $15 million in venture investment by March. When Covid hit, the company's offering gained a new urgency in the eyes of many lenders.

With so many people suddenly out of work, lenders' traditional communication channels were inundated with inquiries and requests — especially for forbearances. The difficulty in processing these inquiries, according to Rachmel, brought the inefficiencies with call centers and mail centers into sharp relief for many lenders. Some of these companies, he said, became new clients.

To help these lenders manage their borrowers amid the Covid confusion and new regulations, Brace built new features on its platform. These included streamlined processes for managing mortgage forbearances — required for varying periods under the pandemic — as well as for dealing with long-term losses associated with defaults.
Brace also worked with lenders to develop educational materials for its borrower-facing platform, according to Rachmel, on topics such as deferment.

Rachmel said the challenges brought on by Covid will likely lead to long-term changes in the mortgage servicing industry, spurring ongoing innovations and a more rapid implementation of new technology.

"I think it has accelerated adoption five years," he said.
Brace Software Inc.


FOUNDED:
2017
HEADQUARTERS:
Santa Monica
CEO:
Eric Rachmel
BUSINESS:
Mortgage technology
EMPLOYEES:
31
FUNDING TO DATE:
$15 million
NOTABLE:
Brace is one of the only technology platforms focused on mortgages where the borrower is in default, known as nonperforming mortgages.
For reprint and licensing requests for this article, CLICK HERE.