BLT Enterprises Adds to Its West LA Portfolio
Monday, November 16, 2020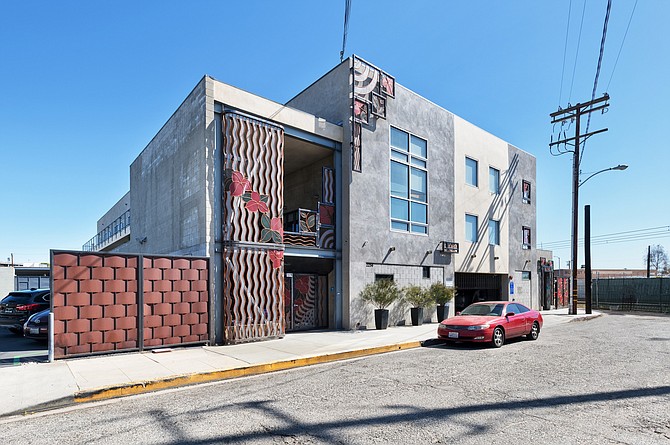 Santa Monica-based BLT Enterprises has continued its buying spree, purchasing an office property in Sawtelle for $9.29 million.

The property, located at 2256 Barry Ave., has more than 16,000 square feet and is fully leased. It has two units, one built in 2004 and the other in 2016.

BLT said it would still add value to the site. "The prime location of this asset is perfectly aligned with our business plan to acquire properties in coastal California submarkets near major transportation corridors," Bernard Huberman, BLT's founder and president, said in a statement. "West L.A. remains the most in-demand submarket for office space in the region, continuing to post the lowest vacancies amidst ample deliveries."

BLT Enterprises has been rapidly growing.

In August, the company announced the purchase of Television Center in Hollywood for $64 million. Television Center is a roughly 200,000-square-foot creative office building and production campus.

The acquisition wasn't the company's first foray into the entertainment market.

Last year the company established BLT Studios when it acquired what was previously known as the Ben Kitay Stages in Hollywood. The property has four soundstages, production offices and parking. 

BLT also purchased two creative office campuses within a half-mile of Television Center. The company now has roughly 300,000 square feet and development opportunities for 450,000 square feet of additional properties across West L.A. and Hollywood.

Soundstages have been in high demand in recent years, which some experts attribute to the growth of streaming services.

This summer, Blackstone Property Partners acquired a 49% interest in the Hollywood studio portfolio of Brentwood-based Hudson Pacific Properties Inc. The transaction valued the 2.2-million-square-foot portfolio at nearly $1.7 billion. Hudson Pacific has since announced plans to nearly double the size of its Sunset Gower Studios, one of the properties involved in the transaction.

And Culver City-based Hackman Capital Partners closed on two studios last year.
Early in 2019, Hackman closed on the $750 million purchase of CBS Corp.'s 25-acre Television City in the Fairfax area. Later in the year, Hackman and Square Mile Capital Management purchased MBS Group for $650 million from the Carlyle Group. The acquisition was of MBS Media Campus, or Manhattan Beach Studios, and related production services company MBS Services.
For reprint and licensing requests for this article, CLICK HERE.