AECOM Will Move to Headquarters Downtown
Monday, November 16, 2020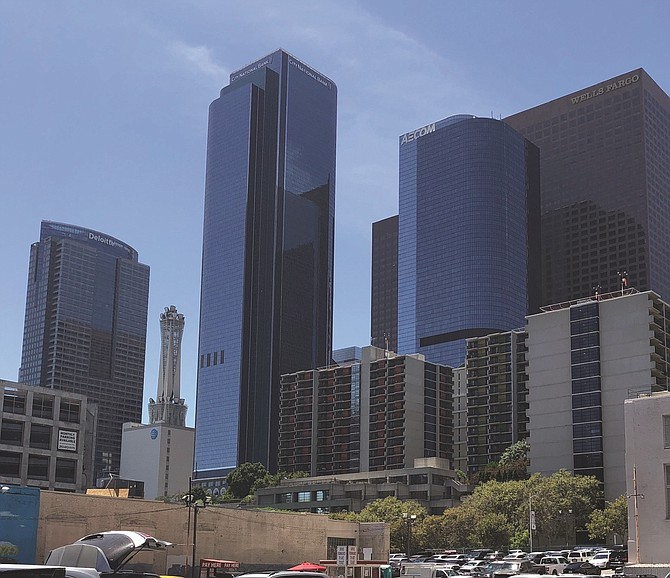 Engineering and infrastructure giant AECOM is relocating its headquarters from Century City to downtown's Bunker Hill.

Effective Jan. 1, AECOM will move out of its offices at 1999 Avenue of the Stars and consolidate operations at its downtown office at 300 South Grand Ave., which will become the global headquarters for the $13.6 billion, 56,000-person firm.

"There will be no reduction in (work)force" as a result of this consolidation, AECOM spokesman Brendan Walsh said.

Separately, the company announced a new design contract for a rail line in Hong Kong.

The headquarters move comes as part of a major restructuring that has taken place at AECOM over the past couple years, all part of an effort to reduce expenses and improve operating margins.

Earlier this year, AECOM sold off a major chunk of its business, the management services unit, which accounted for nearly one-third of AECOM's $20 billion in 2019 revenue. The unit was sold to affiliates of two New York-based private equity firms.
And last month, AECOM sold off its power construction business for an undisclosed sum.

Simultaneously, there have been significant changes in the company's top management. Michael Burke, the chief executive who built AECOM into a global behemoth, left in August. He was replaced by former Chief Financial Officer Troy Rudd.

One of Rudd's first moves in early October was to eliminate the position of design and consulting services for the Americas and hand those responsibilities to AECOM President Lara Poloni.

On Oct. 19, Rudd announced the global headquarters relocation.

"As we continue our transformation to a higher-margin, lower-risk professional services firm, we are focused on ensuring our teams have the best opportunity to collaborate and deliver for our clients," Rudd said in the announcement. "…Optimizing our real estate portfolio is a key driver of achieving these objectives."

The Hong Kong rail design contract is for a 1.5-mile extension of the West Rail Line from the Tuen Mun Station to a new terminus at Tuen Mun South. The extension includes two new stations.

AECOM's work includes engineering design, preparation of the construction program and development of project cost estimates. Financial terms of AECOM's contract were not disclosed.
For reprint and licensing requests for this article, CLICK HERE.