Scratchpay Brings Fintech to Pet Care
Monday, November 9, 2020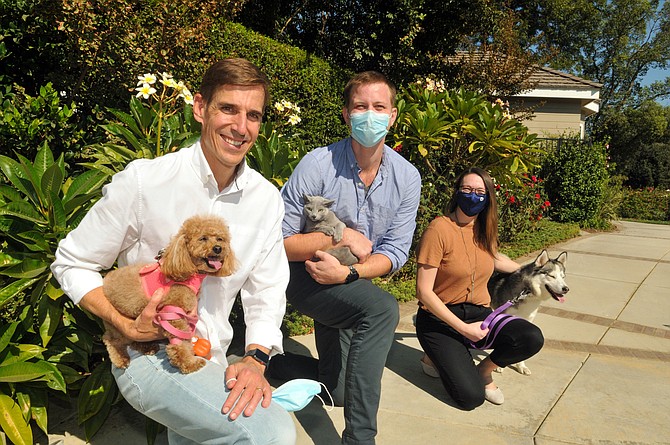 Scratch Financial Inc., better known as Scratchpay, has had breakout success in a remarkably niche business. 

The Pasadena-based fintech company provides on-demand financing, primarily for veterinary services. Its revenue has grown more than 630% over the last three years, from just over $745,000 in 2017 to nearly $5.5 million last year. 

Founded in 2016 by two financial technology veterans and self-described "pet lovers," Scratchpay has eked out market share by being one of the only tech-centric players in its space. The company's platform offers on-the-spot underwriting and approvals through a mobile application or a point-of-sale system. It uses machine learning to factor in nontraditional data such as the age of a pet or the operation being performed, which, according to Scratchpay, provides higher rates of loan approval without increasing risk for the lender.

Despite the company's recent success, co-founder and Chief Executive John Keatley said reaching this point was anything but a sure thing. He described significant challenges entering a highly regulated and fragmented market while working to increase consumer comfort with an unfamiliar approach to finance.

"All of these might have seemed insurmountable in the beginning," Keatley said, "but we just kept moving through from one to the next."
 
Green Dot alums

Scratchpay's genesis came about in a chance encounter between Keatley and the company's co-founder and Chief Operations Officer Caleb Morse at the offices of another local fintech pioneer. 

The two native Angelenos met at Pasadena-based Green Dot Corp. at very different points in their respective careers. Keatley was Green Dot's chief financial officer when Morse joined his team fresh out of college.

They built a solid working relationship, according to Keatley, but parted ways after leaving the company. Both continued in finance-centric roles with Keatley joining Swedish fintech company Klarna Bank as its chief financial officer and Morse eventually becoming CFO at South Gate-based home staging company Meridith Baer Home.

Keatley said the partners' shared fintech backgrounds — especially his stint as finance chief at Klarna — were key in laying the foundations for Scratchpay's success. 

"From my years at Klarna," Keatley said, "I had knowledge of some new ways of financing and getting people approved that might not necessarily have been approved in older models."

Keatley said he and Morse reconnected in 2015 without any intention of starting a business. They hit on the idea for a pet care financing company "a little bit random(ly)," according to Keatley, following Morse's ordeal with a sick cat.

"He had had recent experience rescuing a cat who needed a lot of medical care and had experienced how few options there are for people in this stressful time having a sick or injured pet," Keatley said. "We recognized that the industry was at this point where people needed a simple and quick way to pay for veterinary care."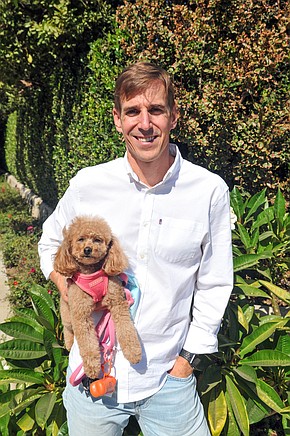 The two started Scratchpay in 2016 and began chipping away at some of their newly chosen industry's most onerous barriers to entry. 

"Banking and consumer financial services are highly regulated," Keatley said. "It's one of the reasons more people aren't in this."

In order to provide direct consumer financial services, such as those Scratchpay was built to sell, companies need either a bank charter or individual approval in every state where they wish to operate. 

"We went with the state-by-state approach," Keatley said, "which took us a number of years."

Now Keatley said his company has authorization to operate in every U.S. state and the District of Columbia, as well as nearly all of Canada, with the exception of Quebec. 
Extensive reach

Scratchpay also took an aggressive approach to tackle the fragmented veterinary services market, reaching out and attempting to win over individual and small networks of clinics. Today, according to Keatley, its product is now offered at roughly one-quarter of all veterinary clinics in the United States.

Of course, all of Scratchpay's leading-edge technology, regulatory approvals and adoptions by vet clinics would be useless if pet owners didn't use the product.
Keatley said educating consumers about the new model of financing — based on smaller, on-the-spot loans, rather than maintaining fixed lines of credit — was key to helping Scratchpay gain meaningful market share and drive revenue growth. The company undertook a combination of in-clinic and online engagement initiatives to persuade consumers that its offering was truly simple and safe.

In addition to Scratchpay's own efforts, Keatley said broader growth in the fintech industry has made consumers more ready to adopt novel approaches to finance.
He raised the example of Australian fintech Afterpay Ltd., which allows customers to split payments for retail and other purchases into installments. The company's buy-now-pay-later platform has taken off globally in recent years. 

Afterpay recently posted year-over-year active user growth of 98% in its latest quarterly report and now has a valuation of nearly $30 billion. The company's popularity among millennials has, according to Keatley, helped boost such consumers' openness to platforms like Scratchpay.

During the Covid-19 pandemic, Keatley's company has pushed into new areas of this expanding fintech universe. Scratchpay is currently piloting a fully remote point-of-sale system that allows customers to receive and pay invoices via text message without having to set foot in a clinic. The system is in a beta test at about 25 clinic locations, according to Keatley, with plans for a broader rollout in early 2021.

New vertical

Scratchpay has also broken into an entirely new industry vertical under Covid: human health care. 

"We thought, 'If this product makes a lot of sense for pet owners, why not humans when they go to the eye doctor, the dentist (or) the skin doctor," Keatley said.

In May, Scratchpay began offering on-demand financing for a range of different "high-growth, low-insurance penetration" services like dental, optometry, chiropractic and cosmetic surgery. 

The company recently signed a partnership with Orange-based Western Dental & Orthodontics to offer Scratchpay at all of the company's roughly 300 offices across California, Nevada, Arizona, Texas and Alabama. 

Building out this new line of business is a top priority for Scratchpay in the year ahead. It's one of the company's fastest-growing services, according to Keatley, with ample room to expand as Scratchpay builds relationships with enterprise health care businesses.

"It really shows that this product has legs outside the veterinary clinic," Keatley said.
For reprint and licensing requests for this article, CLICK HERE.