Leonard Green Acquires Service Logic
Thursday, November 5, 2020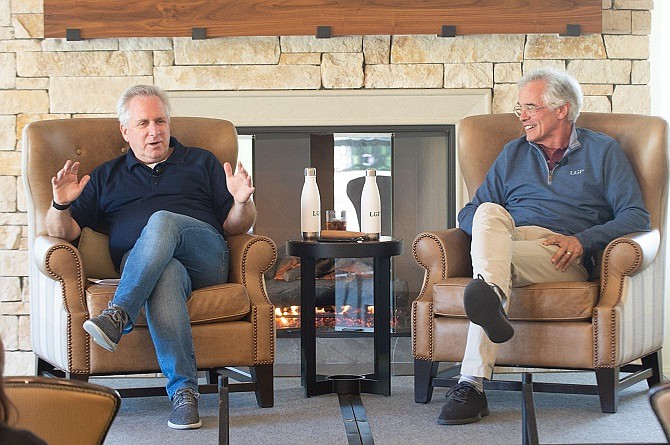 Sawtelle-based private equity firm Leonard Green & Partners has purchased heating, ventilation and air-conditioning company Service Logic from fellow private equity giant Warburg Pincus. 
Terms of the transaction were not disclosed but earlier estimates by Bloomberg put the potential deal value at approximately $1.5 billion.

Service Logic is among the largest HVAC companies in the U.S. The 75-year-old Charlotte, N.C.-based business owns a network of 26 service providers nationwide, mostly concentrated in the eastern half of the country. It has changed ownership through a series of private equity deals several times over the last decade.

Warburg Pincus bought the company from middle-market private equity firm Sterling Investment Partners in 2017 for an undisclosed amount. Sterling had held Service Logic since 2012, growing the company through 11 add-on acquisitions during its five years of ownership.  

Following the sale to Leonard Green, Service Logic will continue to be led by Chief Executive Craig Steinke, who has held the role since 2013. In a statement, Steinke said his company would work with Leonard Green to drive both organic and inorganic growth through new acquisitions.

"Our investment philosophy is to partner with world-class management teams to support market-leading companies with multiple ways to grow," Leonard Green Partner Chris McCollum

said 

in a statement. "Service Logic exemplifies this market leadership in the commercial HVAC services space, making it an ideal fit. We are excited to partner with Craig and the entire Service Logic team in supporting the next phase of the company's growth."

With roughly $38 billion in assets under management, Leonard Green is among the largest private equity firms in the world and the largest in Los Angeles by a wide margin. The firm, founded in 1989, has raised funds totaling more than $26 billion in the last five years alone. It has backed major names such downtown-based apparel company Lucky Brand, burger chain Shake Shack Inc. and retail giant J. Crew Group Inc.

The firm is currently investing out of its eighth flagship fund — a headline-grabbing $12 billion megafund closed in December of last year.


For reprint and licensing requests for this article, CLICK HERE.