Third Street Promenade Building Sells for $19 Million
Monday, November 2, 2020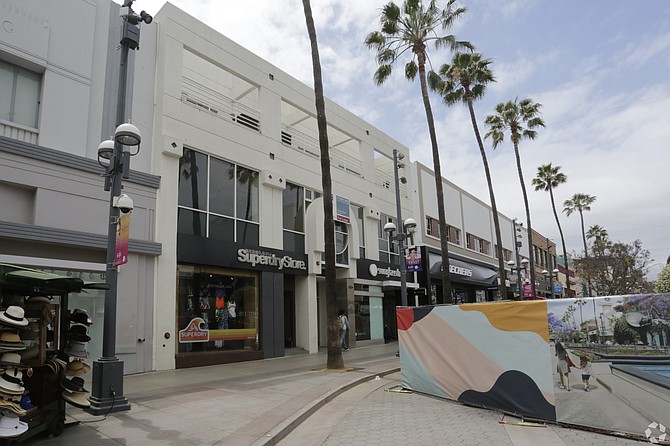 A property on Santa Monica's iconic Third Street Promenade has sold for nearly $19 million.

Southern California-based Vista Investment Group purchased the property at 1334 Third  Street Promenade from Third Street Ltd.

Madison Partners' Bob Safai, Matt Case, Brad Schlaak and Randy Starr arranged the sale of the 22,000-square-foot retail and creative office site.

The building, which was 65% occupied at the time of the sale, includes tenants Sunglass Hut Trading Corp. and SuperDry.

Office space accounts for 66% of the building while retail occupies the remaining 34%, according to CoStar Group Inc.

In the third quarter, Santa Monica had the most expensive Class A office asking rents in Los Angeles County at $6.64 a square foot, according to data from Jones Lang LaSalle Inc. The city had roughly 111,000 square feet of office space under construction, JLL said.

The West Los Angeles market had the highest retail asking rates in the county. During the third quarter, the spaces asked $8.96 a square foot, more than $6 above the county average of $2.86 a square foot, according to data from CBRE Group Inc.
CBRE found that this was a decrease from the second quarter, with West L.A. actually seeing a 9% decline. The brokerage reported that activity rebounded a bit in the third quarter and that retail sales were on par with 2019 levels.

There was still some leasing activity in the market, mainly in the discount, home improvement, grocery and automobile industries.

On the other end of the spectrum, CBRE found that fitness operators and dine-in restaurants were inactive in leasing.

Nationally, retail rent collections were at 95% in the third quarter, up from 80% in the second quarter for freestanding retail.

There weren't a lot of high-dollar retail sales during the third quarter, but a few retail properties traded for large sums.

Brandon Steven Motors purchased a newly built Honda dealership at 780 W. Martin Luther King Jr. Blvd. in Inglewood from Velocity Motors for $80 million. The price included the business, and the real estate portion of the transaction accounted for $33.6 million of the deal. The property was built in February. It has a five-story building with nearly 192,000 square feet.
For reprint and licensing requests for this article, CLICK HERE.