Levine Leichtman's Unique Approach to Private Equity Rewards Businesses and Investors
Monday, November 2, 2020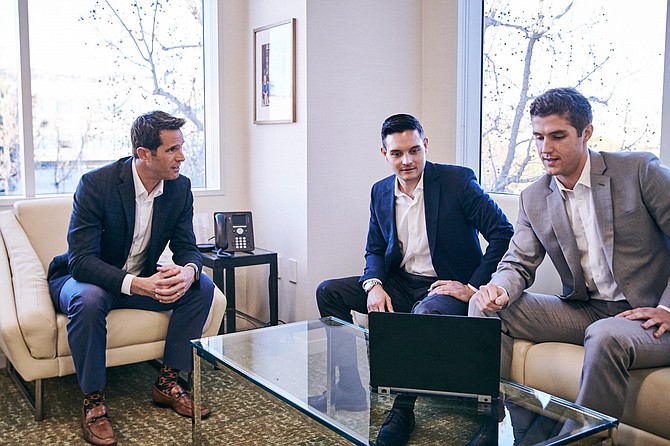 In many ways, Levine Leichtman Capital Partners is the quintessential Los Angeles private equity shop. 

Established in the early 1980s by power couple Arthur Levine and Lauren Leichtman, the Beverly Hills-based firm became a household name in the local finance community through decades of steady deal-making success.

Details of the firm's approach, however, deviate from many traditional private equity norms. 

As the name suggests, most buyout shops have historically searched for company founders and management looking to cash out of their positions. Levine Leichtman, by contrast, only invests in businesses with management looking to maintain, or even increase, its ownership share.

"We are making deals with managers who are buyers, not sellers of equity," said Matthew Frankel, managing partner and co-head of Levine Leichtman. "If we meet a manager who we like but is a seller of equity, that is a hard line for us that we won't cross."

This approach, alongside many other facets of Levine Leichtman's ethos, is designed to better align management interests with their respective company's performance, according to Michael Weinberg, Frankel's partner and co-lead of the firm. 

"The management team is the owner-
operator and partnering with them to achieve their vision is how we started," Weinberg said, "and that's where we are today."

Weinberg added that the firm's insistence on companies with management ownership is rooted in the firm's founding by business operators, rather than investors. 

Prior to starting their eponymous firm, Levine was the co-founder of radio syndicator Westwood One while his business partner and wife Leichtman was a securities lawyer.

Lacking the requisite investing 
backgrounds or desire to engage in financial engineering, Weinberg said, the founders saw growing their portfolio companies as the best way to drive returns for themselves and their investors.

"Before we go to our investors with any deal, we have to present what we call the 'LLCP value creation plan,'" Frankel added. "It lays out what specific plans we have before closing (a deal) to reach those profit (growth) goals."

A structured approach

Although founders Levine and Leichtman ceded active management of the firm to Frankel and Weinberg this year, the new leaders say that core mindset still underlies the firm's investment approach.

In addition to growing profits and aligning management interests with those of their respective businesses, a central component of Levine Leichtman's strategy is structured equity. 

One historic criticism of the private equity industry is that it often saddles target companies with large amounts of debt. 

Although this can benefit private equity firms by allowing them to reach larger acquisition targets and aggressively grow a business' value through add-on acquisitions, it can sometimes leave companies debt-burdened and on the road to long-term hardships. 

Levine Leichtman's structured equity approach aims to avoid this issue and lower risk by minimizing debt. 

"We are investing a combination of equity securities and high coupon cash pay debt," Frankel said. "We generally only put in three turns of external leverage, compared to sometimes six turns at other (private equity) firms."

A turn of leverage is a commonly used metric in private equity that refers to EBITDA — or earnings before interest, taxes, depreciation and amortization. 

It is often used to gauge an organization's ability to pay back its debt. More turns means more debt and a riskier position for the company.

The relatively lower levels of debt in Levine Leichtman's approach, according to Frankel, are better for the long-term health of the firm's portfolio companies. They also, he added, help further align the interests of equity-owning company management with Levine Leichtman's goals.

The firm's nontraditional approach appears to be working. Levine Leichtman makes monthly dividend payments to investors based on the performance of its portfolio companies. It has not missed a distribution in its nearly 37-year history, according to the managing partners. That includes the 2008 financial crisis and throughout the Covid-19 pandemic this year.

Levine Leichtman's annual revenue grew by approximately 20% in 2018 and by nearly 60% in 2019, hitting $644 million by the end of the year. It has closed nine stand-alone platform investments so far this year and has helped its portfolio companies make 12 add-on acquisitions.

While Covid-19 has devastated large portions of the American economy, Frankel and Weinberg say even that black swan event had limited impact on Levine Leichtman's portfolio.

"Our strategy has always been to target companies that are uncorrelated or less correlated to GDP," Frankel said. "The majority of our portfolio companies performed quite well under Covid."

New horizons

Frankel's firm has four broad industry focuses: education, franchising, business services and engineered products. Each of these, he said, tends to deliver relatively steady returns regardless of the state of the broader economy, in contrast to more cyclical sectors such as entertainment or hospitality.

The combined features of Levine Leichtman's strategy have also helped fuel growth into new markets over the last decade. 

The firm opened its first overseas office in London in 2011 and closed its first European fund in 2015. 

In the years following, Levine Leichtman expanded to the European continent with new offices in The Hague, Netherlands, and in Stockholm. It closed a second $544 million European investment fund in October, more than three and a half times the size of its 2015 vehicle.

"There are plenty of providers of debt in Europe and plenty of providers of equity, but very few that offer this structured equity in the way we do," Weinberg said. "And almost none that allow management to grow equity in the business."

"The secret to our success in Europe is that we have replicated our approach exactly," he added. "Everything that we have told you is exactly the same there."

The firm plans to deepen its expansion into Europe in the coming years, according to Weinberg, especially in markets like Germany.

Frankel added that, despite the international growth, Levine Leichtman would remain committed to L.A., building its local team alongside global hires. 

"Los Angeles is our headquarters; 75% to 80% of our people are based in L.A.," he said. "That won't change as we expand."
For reprint and licensing requests for this article, CLICK HERE.