Hollywood Micro-Unit Project Secures Loan
Monday, November 2, 2020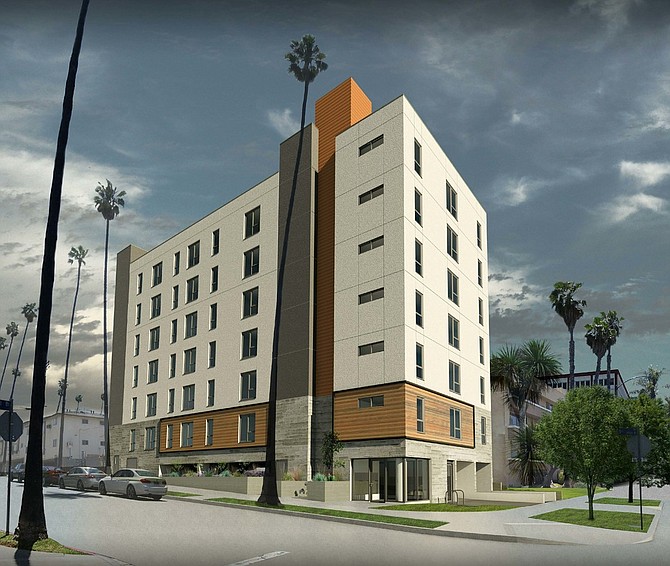 A micro unit housing project in Hollywood has secured a $14.1 million loan.

Century City-based George Smith Partners Inc.'s Shahin Yazdi arranged the construction loan for ELK Development, which is working on an 86-unit micro housing project in an opportunity zone in Hollywood.

Opportunity zones provide tax benefits to investors by allowing them to defer capital gains taxes if they invest in opportunity zone funds.

The goal is to increase development in economically distressed areas. The program was part of the Tax Cuts and Jobs Act, which was signed into law in late 2017.
Once completed, the Hollywood property will have micro units with living, dining and sleeping areas and bathrooms.

Micro units are, put simply, small apartments. The Central City Association of Los Angeles defines them as apartments that generally run 140 to 350 square feet.
For renters, the spaces are more affordable than other housing options and are often located in desirable areas.

For developers, micro units often deliver higher per-square-foot rents than conventional multifamily properties.

More of these units have been popping up around L.A. County as developers take advantage of regulations that allow them to decrease parking and increase density in locations near public transit with an affordable housing component.

In the Hollywood development, kitchens will be available for each collection of suites, a common feature of coliving units.

Coliving properties vary from developer to developer, but generally an individual rents a room and bathroom, or a room with a shared bathroom. Tenants share common areas, like a kitchen and a large living room.

Leases are usually short term, and rent includes everything from furniture to internet access. The units are generally cheaper than higher-end product in the same area.
The Hollywood property, which is expected to wrap construction in 2022, will have flexible lease terms.

"Covid-19 impacted all facets of (commercial real estate)," Yazdi said in a statement. "However, this project marks the evolution of this asset class as a needed product to fulfill the ever-increasing housing needs in Los Angeles.
For reprint and licensing requests for this article, CLICK HERE.