CBRE Group Plans to Relocate Headquarters to Dallas
Monday, November 2, 2020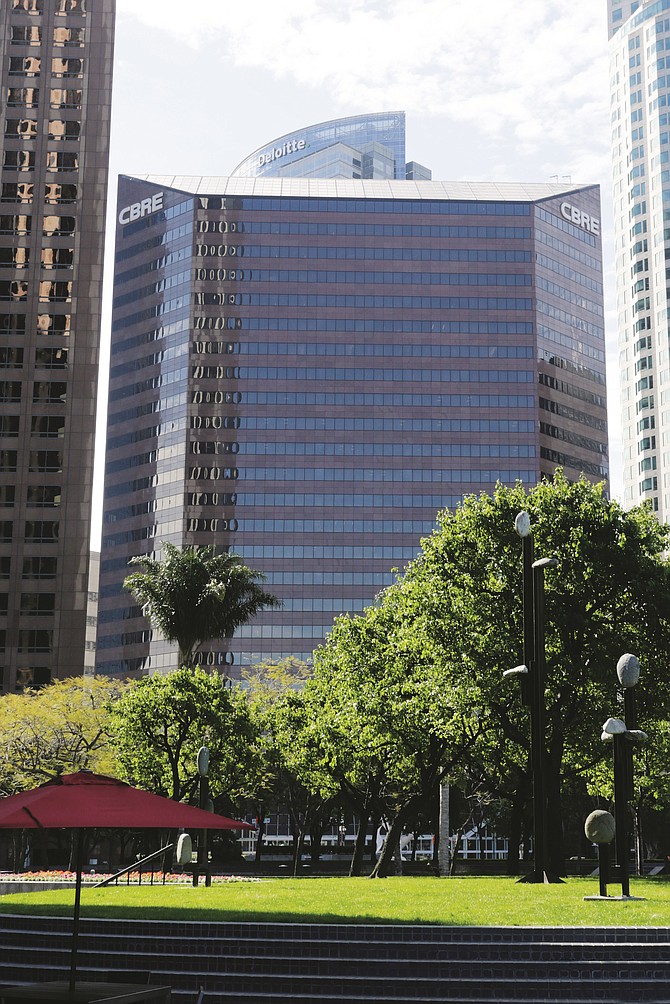 Brokerage giant CBRE Group Inc., which has a more than 100-year history in California, is moving its headquarters from downtown to Dallas.  

"Designating Dallas as CBRE's global corporate headquarters formalizes how our company has been operating for the past eight years," Lew Horne, president of advisory services for CBRE's Pacific Southwest region, said in a statement. 

The company already has a significant presence in the Texas city. 

Chief Executive Robert Sulentic was previously the head of Dallas-based Trammell Crow Co., one of CBRE's largest units. He told the Dallas Morning News that his main home is in Dallas.

CBRE Chief Financial Officer Leah Stearns, Global Chief Operating Officer Chris Kirk, Global Real Estate Investments Chief Executive Mike Lafitte, Chief Administrative Officer Chandra Dhandapani and Chief Diversity Officer Tim Dismond are already in Dallas.

But CBRE said a large number of jobs will not be moving to Dallas.

"We have more than 5,000 employees in California, and only an extremely small number of operations-related roles are expected to migrate over time to Dallas," Horne said in a statement. 

"No client-facing roles will be affected, so California clients will continue to receive the same high level of service they expect from CBRE. As the industry leader in California and a major employer, we remain firmly committed to supporting the regional business climate and will continue to be highly active in various local civic and charitable initiatives," he added.

CBRE traces its roots to 1906, when the company was founded in San Francisco as Tucker, Lynch & Caldwell. By the 1940s it had become one of the largest commercial real estate companies in the area and went by the name Coldwell, Banker & Co.

In the 1980s, the business was acquired by Sears, Roebuck & Co., and in 1989 Coldwell Banker Commercial Real Estate Group was spun off, and employees and others acquired the company's operations to form CB Commercial.

The company continued to grow throughout the 1990s, acquiring firms such as Westmark Realty Advisors and L.J. Melody & Co.

In 1998, it acquired REI Limited, an arm of Richard Ellis, and the company changed its name to CB Richard Ellis, or CBRE.

CBRE Group Inc., as it is now known, is publicly traded.

CBRE will make its new headquarters at 2100 McKinney Ave., an office tower in the uptown area of Dallas, according to the Dallas Morning News.

CBRE also reported third-quarter financial results on Thursday. The company posted revenue of $5.65 billion, down roughly 5% from $5.93 billion during the same quarter last year. Net income for the quarter was $184 million, a drop of 28% from the year-earlier period.

"Covid is putting downward pressure on parts of our business and creating larger opportunities in other parts," Sulentic said in a statement. "We are continuing to take advantage of the strong secular growth trends that were driven by the last cycle, including occupier outsourcing, industrial and logistics space, institutional-quality multifamily assets, and workplace experience services.

"We expect new secular opportunities to be created in the wake of Covid and are positioning our strategy and leadership focus and allocating our capital to make the most of them as this new cycle unfolds," he added.
For reprint and licensing requests for this article, CLICK HERE.