Manned Mission Opens Opportunities for SpaceX
Launch secures company's status with NASA
Originally published May 31, 2020 at 9:54 a.m., updated June 8, 2020 at 12:05 a.m.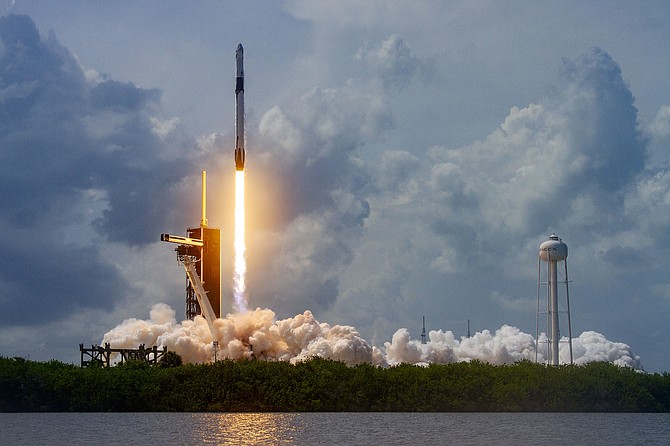 The success of the manned Crew Dragon mission — the first launch of American astronauts from U.S. soil in nearly 10 years — further boosted the profile of Hawthorne-based Space Exploration Technologies Corp.
But while the May 30 launch may not bring an immediate financial windfall to SpaceX, industry observers say it cements the status of Elon Musk's aerospace company as a key government contractor.
"In the rocket business, one doesn't need to find a lot of customers. You just find one customer: the U.S. government. They pay a lot of money," said George Ferguson, a Bloomberg Intelligence aerospace analyst.
The Crew Dragon capsule carrying NASA astronauts Robert Behnken and Douglas Hurley launched on a SpaceX Falcon 9 rocket from Cape Canaveral, Fla., and docked as planned with the International Space Station on May 31.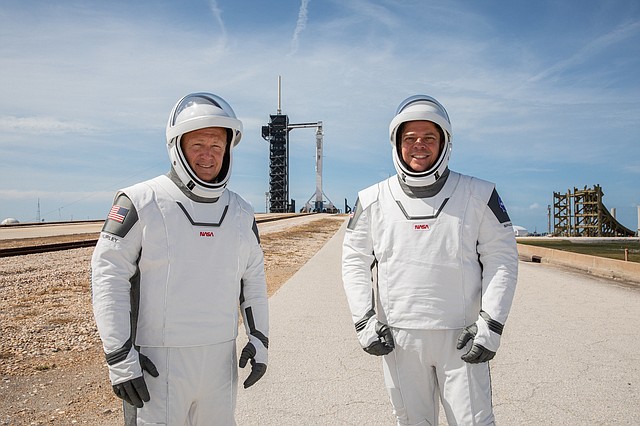 NASA has said the SpaceX Crew Dragon capsule will perform "operational, long-duration missions" to the space station once the system is validated. Future missions will include sending NASA crew to and from the space station to keep it fully staffed with U.S. astronauts.
The agency will need to pay SpaceX to launch the capsule, but the frequency of the missions and the financial returns for SpaceX have yet to be determined.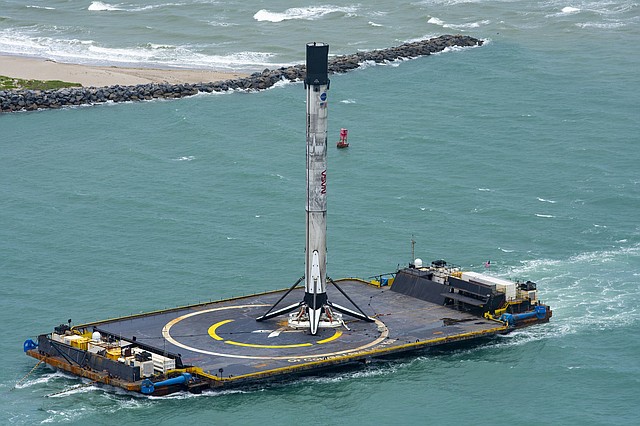 "This is the most precious cargo," Ferguson said. "The risk tolerance is tighter on it, and therefore they're gonna get paid better."
The number of SpaceX missions for NASA could be reduced if a rival capsule being built by Chicago-based Boeing Co. is certified for manned missions, he added.
In 2014, NASA awarded a $4.2 billion contract to Boeing for its Starliner vehicle and a contract for $2.6 billion to SpaceX for the Crew Dragon.
"Although (the Starliner) has had some setbacks, it's still considered a viable capsule," Ferguson said.
Crew Dragon may bring another source of income for SpaceX — space tourism. In February, SpaceX signed a deal with Vienna, Va.based Space Adventures Inc. to launch up to four passengers on an orbital trip for up to five days aboard a Crew Dragon capsule.
The trip will not visit the International Space Station. It has been reported that the mission could launch by late 2021. Terms of the deal were not disclosed.
From 2001 to 2009, Space Adventures arranged eight orbital trips to the International Space Station for seven individuals, including early Microsoft Corp. employee Charles Simonyi, who flew in 2007 and 2009. The passengers all flew on Russian Soyuz space capsules under agreements between Space Adventures and Russia's space agency, Roscosmos.
But the space tourism business is unlikely to be the focus for SpaceX, according to Ferguson. "I don't think you're getting billions of dollars from four people," he said. "I personally think, in our lifetime, there just isn't enough money coming from this kind of space tourism. It's interesting, but it's not something I would have a business around."
SpaceX has continued moving forward with other major projects in spite of the coronavirus pandemic, including launching batches of satellites to increase its international broadband internet service, and testing prototypes of Starship, which founder and Chief Engineer Musk hopes will carry people to the moon or Mars.
SpaceX's Starlink program increased its network to 480 satellites after a successful mission on June 3 that deployed 60 more satellites.
The company secured a $135 million contract for development of its Starship project to help NASA return astronauts to the moon by 2024. But SpaceX suffered a setback May 29 when its latest Starship prototype exploded just after an engine test near Boca Chica, Texas.
"I think money could absolutely dry up for that business," Ferguson said of Starship, adding that future funding might be pushed down as the government tightens its budget after the coronavirus stimulus packages.
"It remains to be seen what the priorities would be for space if we have a change of administration," Ferguson said.
For reprint and licensing requests for this article, CLICK HERE.