Nanotech Sets Series C
Graphene battery-maker raises $28 million for production
Monday, May 25, 2020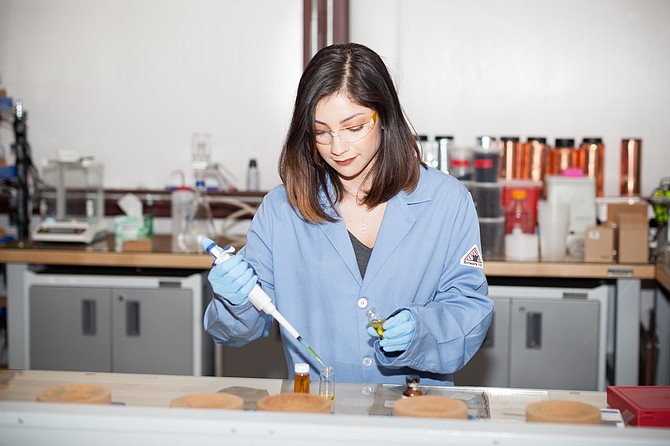 Brentwood-based Nanotech Energy Co. has raised $27.5 million to ramp up production of its graphene-based products.
The Series C funding round was oversubscribed, surpassing the company's original target by $2.5 million, according to the company.
Nanotech was founded in 2014 to develop graphene-based battery technology. The company has since expanded its focus to include other graphene applications.
Composed of a single, atom-thick layer of carbon, graphene has properties such as high durability, flexibility and transparency that make it well-suited to a range of high-tech products.
Nanotech uses the material to produce conductive inks, conductive super glue and electromagnetic shielding. After years of refining its products, the company has recently begun selling these goods to a select group of pilot clients to work out any kinks. It plans to use the most recent funding to expand production capabilities and bring the products to the open market later this year.
The company has also continued to develop its flagship graphene-based battery products. According to Nanotech founder and Chief Executive Jack Kavanaugh, the battery is safer, faster to recharge and has a longer usable lifetime than standard lithium batteries.
"It's the only nonflammable, high-performance battery," Kavanaugh said.
He said lithium batteries, which power everything from cell phones to electric vehicles, have a significant risk of combusting when placed under pressure. This can pose a major safety hazard, according to Kavanaugh, particularly when a large number of lithium batteries are gathered in a single location, such as in an electric vehicle.
Three years ago, German auto giant Daimler commissioned Nanotech to develop "the safest nonflammable battery chemistry" for its hybrid and electric vehicles. In a statement, Daimler's global head of battery research, Andreas Hintennach, said Daimler was "extraordinarily pleased" with the results to date.
Nanotech said it has yet to sell any of its batteries on the open market, but it hopes to release a commercial product within the next year.
In addition to ramping up production on its nonbattery product lines, the company plans to use the new funding to grow its research and development capabilities through equipment purchases and new hires, according to Kavanaugh.
Nanotech is also exploring building an additional production facility near its existing one in Butte County, according to the founder. That facility is currently shut down due to Covid-driven safety concerns, Kavanaugh said.
For reprint and licensing requests for this article, CLICK HERE.