Santa Monica Multifamily Sells for $12 Million
Building's below-market rents offer long-term opportunity
Monday, May 4, 2020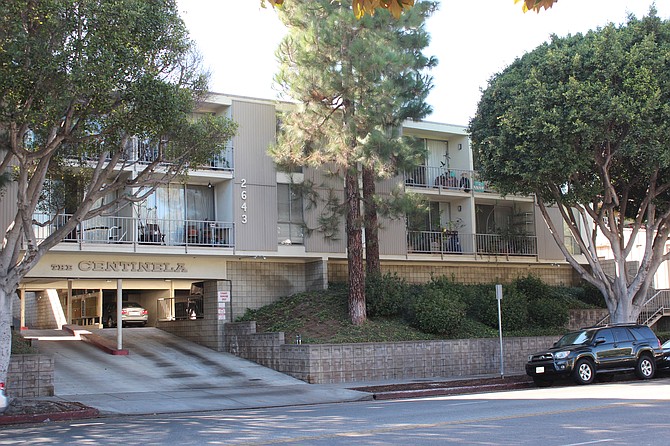 A 48-unit apartment complex in Santa Monica has sold for $12 million to a private investor.
NAI Capital's Sheri Messerlian and Tim Steuernol represented the buyer and the seller, a trust, in the transaction.
The property, at 2643 Centinela Ave., is known as The Centinela. It was built in 1963.
The building has 48 one-bedroom, one- bathroom units. It also has a pool, laundry facilities and parking.
The seller had owned the property for more than 30 years.
"This was an attractive long-term investment. At the time of sale, rents at the building were approximately 65% below market, providing the buyer an outstanding opportunity to increase net operating income by bringing rents up to market as the units turn over," Steuernol said in a statement.
Multifamily assets have been in high demand. In 2019, $9.5 billion worth of multifamily properties sold in L.A., up 350% from 10 years prior, according to data from CBRE Group Inc.
Covid-19, however, could change investor demand for real estate.
CBRE forecasts a 12- to 30-month recovery time for the commercial real estate industry. The brokerage giant expects multifamily housing to take more than 18 months to rebound.
Some tenants' inability to pay rent, the group said, would have an impact on property owners. Landlords do have access to some relief. They can get a 90-day forbearance for federally backed mortgages if their incomes are greatly impacted by the pandemic.
But that didn't stop the buyer from purchasing the Santa Monica property; the deal closed in April.
"The buyer was able to close on the asset in the middle of the Covid-19 crises and overcame challenges in the credit markets. The seller was thrilled to cash out and reposition their funds," Messerlian said in a statement.
The biggest sales so far this year are the 240-unit Wakaba apartments in Little Tokyo, which JPMorgan Chase & Co. purchased from Sares-Regis Group for $115.8 million; the 169-unit Preston Miracle Mile, which Sares-Regis Group purchased from Heitman for $86.8 million; and the 142-unit Hobart Gardens, which a joint venture of the Las Palmas Foundation and Reiner Communities purchased from an individual for $48 million.
For reprint and licensing requests for this article, CLICK HERE.