Crisis Units Underway
AECOM backs conversion of sites in Chicago, NY
Monday, May 4, 2020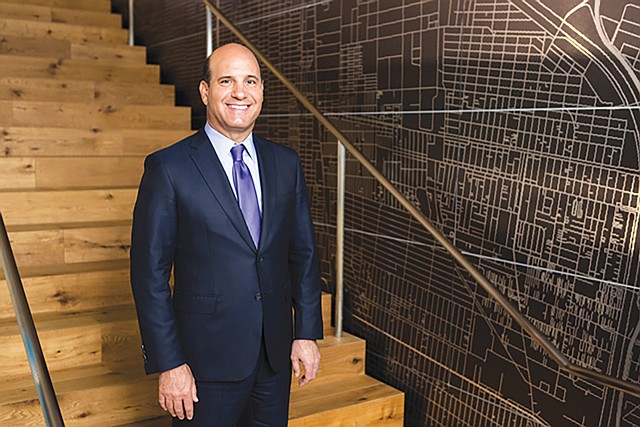 Century City-based infrastructure giant AECOM has a new line of work during the Covid-19 crisis: overseeing the conversion of major public spaces into hospital wards capable of handling hundreds of patients.
AECOM's most prominent project has been the transformation of Chicago's McCormick Place Convention Center into an alternative care facility.
AECOM received a notice on April 1 from the city of Chicago to proceed with the project. On April 20, AECOM announced that the company, working alongside the U.S. Army Corps of Engineers and the Illinois National Guard, had completed the first phase, setting up 500 beds. To ensure physical distancing, each bed is completely enclosed by temporary partitions. Originally planned to accommodate up to 3,000 coronavirus patients, the number of beds was scaled down to 1,000 last week thanks to the Chicago area's flattening the curve of Covid-19 cases.
The temporary hospital facility also requires the installation of more than 100 additional water lines and 1,000 electrical outlets, among other things. AECOM said in its announcement that its work included coordinating access to medical supplies, central and satellite pharmacies, medical staffing, security service, janitorial service, food service, communications networks, and electronic medical records.
AECOM did not provide a dollar figure for its support work contract for the McCormick Place project.
"As the coronavirus pandemic continues to impact lives across the U.S. and around the world, our disaster preparedness, response, and recovery experts stand ready to help support cities, states and countries in flattening the curve, expanding health care capabilities and building resilience for the future," AECOM Chief Executive Michael Burke said in a statement.
AECOM is working on several smaller temporary hospital facilities across the country for Covid-19 patients. This work includes, "several substantial design and program management projects to support the construction of emergency triage hospitals on the East Coast," the company said April 3.
One of these projects involves working with the Army Corps to convert a facility at the State University of New York College at Old Westbury campus on Long Island to a temporary medical facility with more than 1,000 beds.
And on April 13, AECOM announced it is supporting the state of Rhode Island with the assessment, planning, programming and design of converting existing facilities into newly constructed nonacute care facilities for patients with Covid-19 symptoms in the state. This work includes determining the most suitable sites and development parameters for these conversion projects, the announcement said.
AECOM's Covid-19 medical facilities work extends beyond the United States. On April 13, AECOM said it is supporting the Scottish government and Scotland's National Health Services with engineering and project management services for construction of a temporary hospital in Glasgow, with an initial phase of 300 beds.
For reprint and licensing requests for this article, CLICK HERE.