Quibi on Track for April Launch
Streaming service with fresh content could benefit from lockdown
Monday, March 30, 2020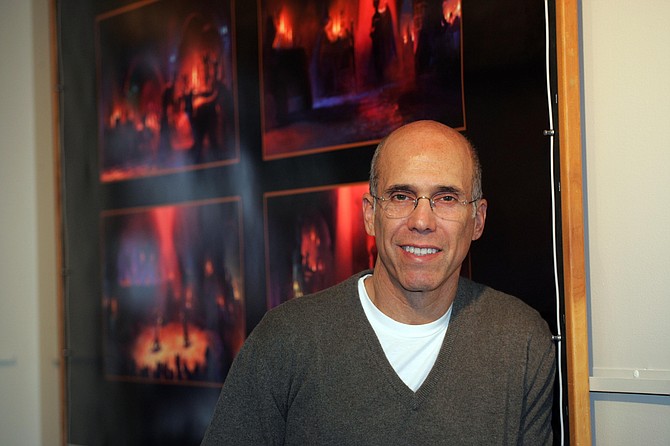 Like numerous entertainment companies in recent weeks, short-form streaming startup Quibi has been forced to cancel promotional events, including its star-studded red carpet launch party in Culver City, which had been planned for April 6.
Hollywood-based Quibi also lost out on a high-profile prelaunch opportunity earlier this month when South by Southwest in Austin, Texas, was canceled due to coronavirus concerns. The annual event has traditionally been a hotspot for touting the latest in film, interactive media, music and entertainment technology.

Still, even without red carpet sizzle and the planned SXSW conversation with Quibi founder Jeffrey Katzenberg and Chief Executive Meg Whitman, it appears that Quibi remains advantageously positioned to launch full stream ahead (pun intended) on April 6.
In fact, Quibi, pronounced kwih-bee, may actually benefit from the Covid-19 crisis. Demand for streaming content has spiked since the general public has been advised to remain at home and entertainment venues have temporarily closed their doors.
YouTube, Netflix, Apple TV Plus and other streaming services have even been forced to lower their streaming quality from high definition to standard transmission in Europe and the United Kingdom to help internet services deal with increased demand.
"The out-of-home entertainment market has been ground to an immediate halt," said Peter Csathy, chairman of Creatv Media, an entertainment and technology M&A advisory firm in West Hollywood. "But we likely are consuming more content than ever before at home and on our mobile devices. … Quibi should unintentionally benefit from these coronavirus times. Consumers are hungry for entertainment, hungry for escape like never before."
Csathy added that Quibi may be entering the crowded streaming landscape at an opportune time.
"Quibi is an entirely new source of entertainment," he said. "A lot of production has come to a halt, and ultimately the content that's on all the major streaming services, including Netflix, will become less fresh over time. That presents another opportunity for Quibi as an alternative for fresh, new content."
Quibi confirms that the coronavirus has not caused any postponement in the rollout of the 50 new series made to be consumed via smartphone and delivered daily in bites of 10 minutes or less. The streaming platform has announced plans to release 175 original shows and 8,500 "quick bites" of content in its first year.
The platform's content fits into three categories: movies and shows told in chapters of 7-10 minutes in length; unscripted and documentary episodes of similar length, including music, sports, comedy and talk shows; and "Daily Essentials," which the company described in press materials as "5- (to) 6-minute quick bites of news, entertainment and inspiration."
Quibi will charge consumers $4.99 per month with ads and $7.99 without. Those who sign up before April 20 via the company's website can unlock an offer for a 90-day free trial. Entertainment website Vulture reported earlier this year that each episode would most likely feature one or two ad spots that could be as brief as six seconds in length.
The company reportedly plans to spend $400 million to $500 million on advertising and marketing in 2020. That includes Quibi's recent 30-second Super Bowl spot featuring a bank heist gone wrong when hapless robbers are distracted by Quibi programming. The confusing introduction to the streaming service made Business Insider's loser list for Super Bowl ads and ranked fourth from the bottom on USA Today's AdMeter.
Csathy called the "Bank Heist" commercial a miss, but said he believes the "K Factor" — that is, DreamWorks Animation founder Katzenberg's perceived golden touch — will fuel the Quibi launch.
He said trust in Katzenberg's ability to invest in successful entertainment innovations is the reason Quibi was able to close a $750 million funding round in March, bringing the streaming service's total funding to $1.75 billion.
Csathy said Katzenberg's pledge to produce movie-quality entertainment with whopping budgets of $100,000 per minute has helped drive the Quibi fascination for both investors and consumers.
But at the same time, he cautioned that premium production values and Oscar-caliber stars may not be what Quibi's young target demographic is looking for.
"Does the Hollywood brand … matter to that target audience, and will they pay for it in this world of free content?" Csathy said. "Kids are feverishly on TikTok in the U.S. Eight months ago they weren't, and TikTok is user-generated content.
"(Quibi has) big names and traditional Hollywood storytelling that's done in a different way," Csathy added. "It's the grand experiment, but that's not Quibi's target. It will be (interesting to see) how they evolve over time."
For reprint and licensing requests for this article, CLICK HERE.