Burke to Remain CEO at AECOM
Hunt will continue for replacement
Monday, March 30, 2020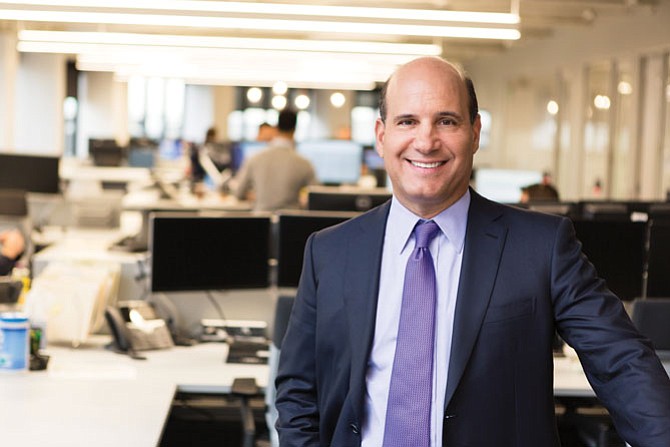 Michael Burke, who had been expected to step down from his role as chief executive at Century City-based engineering company AECOM at the end of March, will remain at the helm of the company for the foreseeable future.
AECOM said in a statement emailed to the Business Journal March 24 that Burke would stay on as CEO until a new chief executive is chosen, citing the coronavirus crisis.
"At the request of AECOM's Board of Directors, Michael S. Burke has agreed to extend his tenure until the company's CEO search is complete," the statement said.
It gave no timeline for completion of the search. When asked if the coronavirus crisis had forced the AECOM board to place the search on hold, a spokesman declined to comment further.
Burke turned AECOM into a behemoth with $20 billion in revenue during his tenure, but in recent years he faced increasing pressure from an activist investor to boost margins.
AECOM also declined to respond to reports that rival engineering and consulting firm WSP Global Inc. of Montreal had been in talks earlier this year to acquire the company. That potential deal now appears sidelined.
"If some sort of a deal was close, the crisis has shelved any transaction traction," said Mike Dudas, partner with Vertical Research Partners in Stamford, Conn.
The coronavirus pandemic and resulting economic downturn have led to a precipitous decline in AECOM's share price.
When news of acquisition talks first surfaced in January, Andrew Wittmann, senior research analyst with Milwaukee-based Robert W. Baird & Co. Inc., issued a report indicating that a buyout could fetch AECOM shareholders a price in the "mid-$50s" range.
But the price has fallen by nearly half since it peaked in mid-February at about $52 a share. The stock closed March 26 at $29.64, making a sale of AECOM much less likely.
That fall was greater than the 23% drop in the value of rival Jacobs Engineering Group Inc. of Dallas and the 32% drop in the value of Houston-based engineering and construction contractor KBR Inc. over the same period.
AECOM's low market capitalization relative to its peers nearly two years ago prompted pressure from activist New York hedge fund Starboard Value, which acquired a 4% stake in the company.
Starboard Value repeatedly urged AECOM to take steps to improve its margins.
At the hedge fund's urging, AECOM in October agreed to sell its management services unit for $2.4 billion to affiliates of New York-based private equity firms American Securities and Lindsay Goldberg. That deal closed Jan. 31.
But just three weeks later, in early November, Burke announced his retirement from the company, and AECOM's board agreed to allow Starboard to make three picks to its board.
Two directors chosen by Starboard — Robert Card and Jacqueline Hinman — are veteran engineering and construction industry executives whom analyst Wittman said in a research report were suitable candidates to replace Burke.
For reprint and licensing requests for this article, CLICK HERE.