VR Firm Raises $15M to Add Content
Talespin investors include Cornerstone, Farmers
Friday, March 6, 2020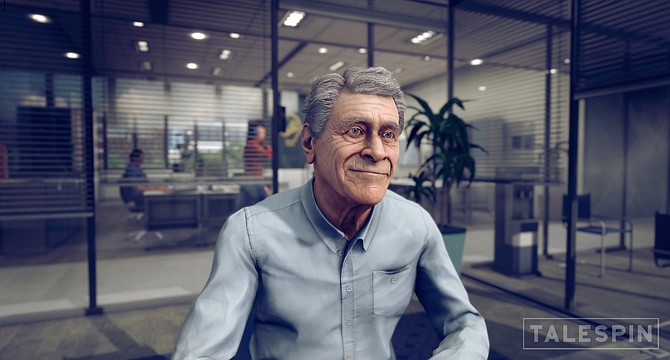 Culver City-based virtual reality company Talespin announced $15 million in series B funding led by Cornerstone OnDemand Inc., a provider of cloud-based learning software. HTC Corp. also joined the round as a new investor.
Talespin, which has secured $20 million in funding since its launch in 2015, creates VR learning modules to help companies train staff. These modules allow participants to practice scenarios in the VR settings before being thrown into real-life situations like terminating an employee or responding to a bad pitch.
Licensing fees for such learning tools is Talespin's major source of revenues, according to Stephen Fromkin, the company's co-founder and chief content officer.
Talespin has licensed the learning modules to multiple insurance companies, according to Fromkin. Farmers Insurance Exchange is one of Talespin's early customers and also participated in the most recent funding round.
In addition to providing training geared toward human resources needs, Talespin's insurance-focused modules create VR settings for participants to recognize residential construction materials and identify damage states within a home, according to a company statement.
"We tend not to focus on one or two industries," Fromkin said. He said he believes that the immersive learning tools are to train soft skills such as leadership and communication that would apply to employees across industries.
"Insurance is only a beginning point," he said. As its client base increases, Talespin expects to "be able to bring the cost down to hundreds or tens of dollars per user," he said.
"VR is spread globally. The competition doesn't necessarily localize to L.A.," Fromkin said.
To compete effectively, the company is focusing on content over marketing, he said. "The challenge is being able to provide enough content fast enough in an effective way," he said.
The new raise, announced March 3, will be used to add more VR characters and settings to Talespin's content library. The company also anticipates recruiting 40 to 50 more staff members worldwide in coming months, according to Fromkin.
For reprint and licensing requests for this article, CLICK HERE.