LA's Electric Vehicle Talent Pool Is Driving Industry Changes
BYD increases skilled worker training, hiring opportunities
Monday, March 2, 2020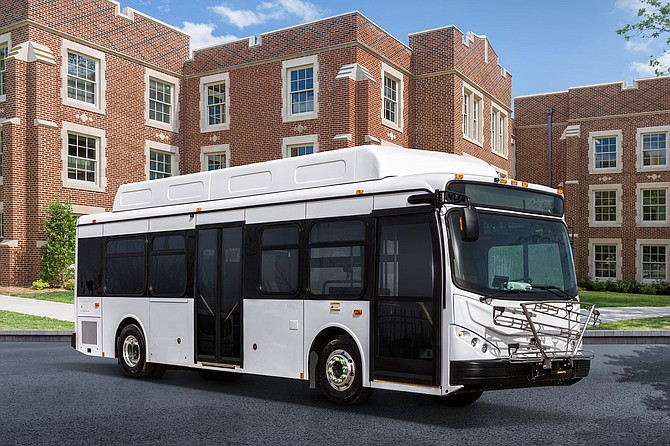 Demand for skilled workers in Southern California's electric vehicle industry is growing, driving up salaries and filling local training programs, according to a new report.
The boom is being fueled by the high concentration of EV companies in the region, which are striving to meet greenhouse gas emission reduction goals.
"Finding workers with skills can be challenging," said Jim Skeen, a spokesman for downtown-based electric bus maker BYD Motors Inc., in an interview. "But I wouldn't say there is a shortage for talents. People are eager to be part of this industry and they are eager to learn."
He said the company plans to increase its hiring mainly in northern L.A. County.
Currently, more than 119,000 workers are employed in the Southern California EV industry, according to the EV report by the Los Angeles County Economic Development Corp.
And more will be needed. For example, the City of Los Angeles plans to upgrade its entire bus fleet to be emissions-free before the 2028 Olympic and Paralympic Games, according to the executive directive "L.A.'s Green New Deal" Mayor Eric Garcetti signed in February. It is considered part of the road map to California's goal of 5 million electric vehicles on the road by 2030.
The city is the largest client of BYD. The Department of Transportation has purchased 134 of the roughly 460 electric buses BYD has sold to Southern California customers since its formation in 2013.
BYD is partnering with Antelope Valley College on an apprenticeship program to train additional workers, he said. "Hopefully, the students would come to BYD when they get out of the program," said Skeen, "but we also help them to develop the skills that would apply anywhere."
Growing employer demand has brought an increasing number of applications to local educational programs catering to the EV industry, according to Greg Ling, assistant professor of advanced transportation technology (ATT) at Long Beach City College.
"This is exciting," said Ling. "For the first time in the city college's history, we have five ATT programs at maximum capacity in one semester."
The two-year programs prepare students with technical skills to serve the electric bus transit line. Los Angeles County has hired the most of their graduates recently, Ling said.
The growing competition for skilled workers has pushed up salaries, too. The EV industry now pays an average annual wage of $80,900 in Southern California, compared to an average of all other industries of $60,400, according to the LAEDC report.
For reprint and licensing requests for this article, CLICK HERE.