Pipe Technologies Raises $60 Million
Company will use funds for SaaS platform
Monday, June 29, 2020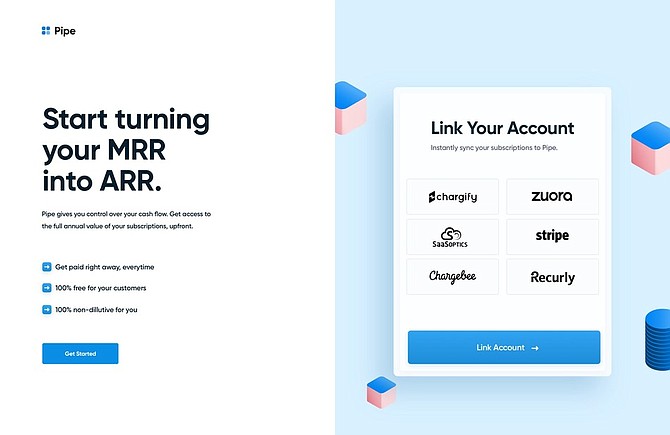 Hollywood-based Pipe Technologies Inc. has raised $60 million in an extension of its February seed round.
The company, which provides financing for software-as-a-service, or SaaS, technology businesses, concurrently launched its platform on the open market.
Pipe allows software businesses with monthly or quarterly subscription revenues to get up-front capital. The platform packages the subscriptions as assets, which it trades on to banks and other financial institutions in a manner similar to fixed income products.
It earns money from transaction fees on those trades from the buy-side institutions.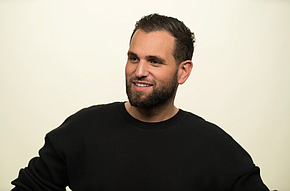 Once a business is signed up with the Pipe platform, it gains "instantaneous" access to financing for its future subscription revenue, according to Pipe co-founder and Chief Executive Harry Hurst.
"As soon as the salesperson closes on the contract, they are able to trade on the subscription," Hurst said. "They can get one-click instant cash in their bank account that day."
The company markets its service as an alternative to venture capital or equity financing for subscription software businesses looking to raise funds for growth. Although its focus is on early and growth-stage businesses, Hurst said the platform can provide capital to nearly any size company, with no restrictions on how the funding is used.
"Trading limits on the platform can range from $10,000 to $100 million plus," he said. "There's really no cap."
"Even for much larger companies, given the black swan events of 2020," he added, "shoring up your balance sheet and cash flow is top of mind for everyone right now."
Pipe launched a beta version of its platform for pilot clients in February — just before the Covid-19 pandemic hit large swaths of the economy. Hurst said the new paradigm had benefited his company although he emphasized that the timing was purely coincidental.
"It has absolutely created tailwinds for us," he said. "VC investing and valuations are down. Equity capital is even more expensive and harder to come by in the last few months."
With traditional funding avenues drying up, financing based on a company's own contracted revenue has become even more attractive to many software businesses in recent months, according to Hurst.
This has helped boost already strong demand for the product with software companies looking to sell their future subscription revenues, Hurst said, prompting the need to build out financial commitments from buy-side financial institutions.
About $50 million of the recent raise is asset financing — capital committed by banks and other institutions to purchase the software subscription contracts, according to Hurst.
The remaining $10 million is equity financing, he said, which will be used to fund Pipe's operations and grow the business.
For reprint and licensing requests for this article, CLICK HERE.