Lowe to Launch Retail Real Estate Unit
Program seeks underperforming sites
Monday, June 29, 2020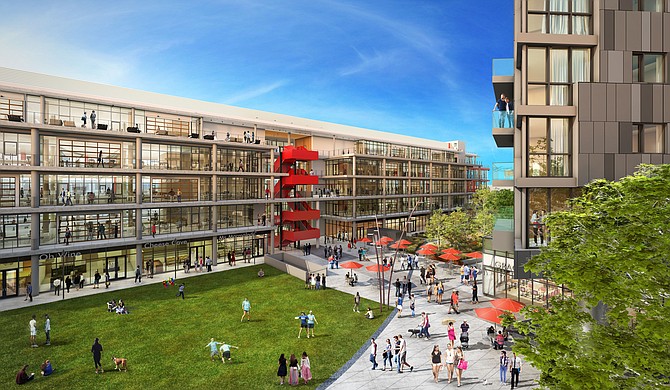 Brentwood-based Lowe, formerly Lowe Enterprises, has announced plans to create a new group focused on redeveloping and repositioning regional retail properties.
It announced the platform, called Retail reVision, June 22.
"The creation of Retail reVision formalizes a program that we have been developing over the past few years designed to utilize our company's broad experience as a developer, owner and operator of all types of commercial properties, including integrated mixed-used developments," Michael Lowe, co-chief executive of Lowe, said in a statement.

"We see this as an opportune time to deploy our multidisciplined skills to reenvisioning and redeveloping well located, but underutilized and underperforming retail real estate," Lowe added.
Joel Mayer has been named executive vice president to lead Retail reVision.
Mayer was previously a managing director for retail at Rockwood Capital.
He has also held roles as a director at BlackRock Inc. and as a senior vice president at California Pizza Kitchen Inc., where he worked in real estate and development.
Retail reVision plans to take advantage of distressed assets.
"The ongoing retail contraction, accelerated by the Covid-19 crisis, will increase the need to reposition retail assets. Whether it's a closed department store or big-box retailer, or under-occupied shopping center or regional mall, Lowe will evaluate and devise a new plan to introduce new alternative uses that will create value, bring life back to the property, and enrich the community," Mayer said in a statement.
Retail reVision will sometimes operate as a joint venture partner, as a manager or as an adviser.
Lowe is looking at opportunities in regional centers where it already operates, including California, the Pacific Northwest, the Mid-
Atlantic, greater Denver, greater Phoenix and the Carolinas.
The company is already working with Centennial Real Estate on MainPlace Mall in Santa Ana. The two are working together on plans to "densify the project with multifamily, office and/or hotel uses," according to Lowe.
Lowe is very active in L.A. One of its biggest projects is Ivy Station. The project is a 500,000-square-foot mixed-use development in Culver City with retail, apartment units, office space and a hotel.
Mayer said every project would be a little different.
"Our approach is people-focused. The first step in assessing a property is to look at what drives consumers, which may not always be strictly a commercial use," he said in a statement. "While the addition of housing, office and hotel space can deliver a new base of customers, it may be that a park or other recreation or gathering place is just as important in creating the right environment and generating value."
For reprint and licensing requests for this article, CLICK HERE.