Rocket Lab USA Planning Monthly Satellite Missions
Next launch is expected after July 3
Monday, June 22, 2020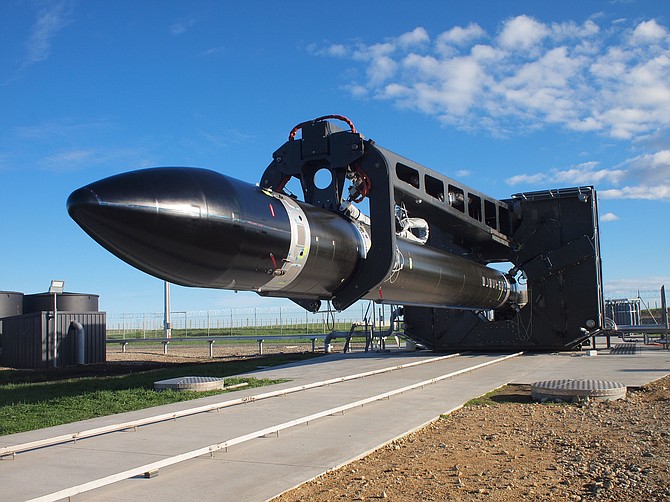 Rocket Lab USA Inc., the Long Beach-based space systems company, is targeting monthly launches for the remainder of 2020 following a successful June 12 mission that deployed satellites for NASA, the National Reconnaissance Office and the University of New South Wales Canberra Space.
The company said it is delivering a launch vehicle off its production line every 18 days to meet a busy manifest for the rest of the year. Rocket Lab said the launches and increased vehicle production were made possible by the easing of Covid-19 restrictions.
Rocket Lab has deployed 53 satellites into orbit with its launch vehicle, the Electron, since January 2018. The company's "Don't Stop Me Now" mission on June 12 marked its 12th Electron launch from Rocket Lab Launch Complex 1 on New Zealand's Māhia Peninsula.
The next mission, "Pics Or It Didn't Happen," is scheduled for New Zealand no earlier than July 3. The company said it will deploy seven small satellites to a 500-kilometer circular low Earth orbit for commercial clients including Canon Electronics Inc., Planet Labs Inc. and In-Space Missions Ltd.
The back-to-back launches will represent Rocket Lab's fastest turnaround between missions to date.
"Rocket Lab has eliminated the small (satellite) waiting room for orbit. We've focused heavily on shoring up our rapid launch capability in recent years, and we're proud to be putting that into practice for the small sat community with launches just days apart," company founder and Chief Executive Peter Beck said in a statement.
Rocket Lab said it is also planning the first launch from its new U.S. site, Launch Complex 2 on Virginia's Wallops Island, for no earlier than the third quarter of 2020.
For reprint and licensing requests for this article, CLICK HERE.