Arena Cinelounge Sunset to Reopen June 19
Wednesday, June 17, 2020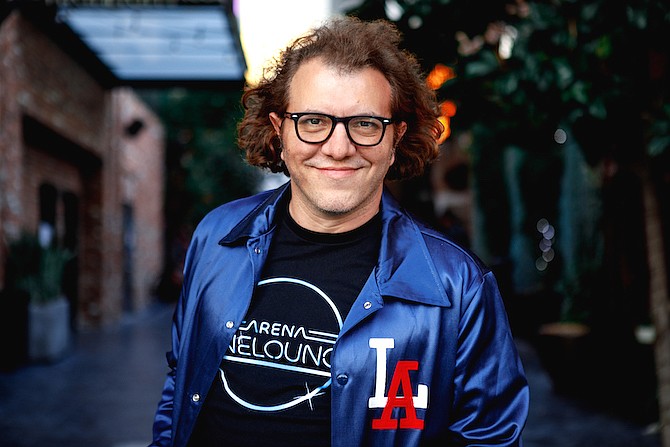 Independent movie theater Arena Cinelounge Sunset plans to be the first L.A. theater to reopen following Covid-19 shutdowns, with screenings beginning June 19.
The theater's opening night offerings are slated to be the 1988 film "The Unbearable Lightness of Being" and the 2019 Australian drama "Babyteeth."
California guidelines allowed movie houses to begin opening June 12 if they limit theater capacity to 25% or no more than 100 attendees and adhere to social distancing protocols and a variety of sanitation requirements.
Many theaters are moving more slowly, however, and are reportedly following the lead of Kansas-based AMC Entertainment Inc., the world's largest movie exhibition company, which has multiple theaters in Los Angeles and has announced that it will reopen theaters on July 10.
Arena Cinelounge owner and operator Christian Meoli said he decided to move more quickly as soon as reopening guidelines were announced on June 8. "I don't show (big) studio movies … what's different with our modality is we're Hollywood's art house. (I want) to bring film culture back to our community as soon as I can."
Meoli said he thought the theater, located in Hollywood, might not survive L.A.'s Covid-19 shutdown when it first started in March, but the enterprise has been rescued by funds from the Small Business Association. He declined to specify the amount received.
Under ordinary circumstances Arena Cinelounge also screens films on the rooftop of the Ricardo Montalban Theater on Vine St. for up to 200 guests and in the Montalban's 1,000-seat indoor theater.
Meoli said he chose to open the 49-seat Arena Cinelounge on Sunset first, even though under Covid-19 guidelines it will only accommodate 15 guests. He said the Montalban Theater spaces may be used again beginning in October or November.
"We regard (Arena Cinelounge Sunset) as our most intimate theater. You have to get started — at least, we feel that we have to get started," Meoli said.
Meoli described the small theater as "ahead of the curve" on safety and sanitation, including "medical air purifiers" for the lobby. He added that SBA funds allowed for an upgrade of the movie screen.
He said audiences would also be able to purchase Arena Cinelounge's prepackaged gourmet popcorn brand, which was introduced six months ago and is currently and available via the company website, as well as in some specialty food markets including Joan's On Third and the Oaks Gourmet Market.
The popcorn is available in movie-themed flavors such as Natural Corn Killers, Popcorn of the Living Dead and Crouching Tiger, Hidden Popcorn. Also available is Meoli's Bliss, a bourbon caramel corn with espresso pretzels.
"In the last six months (the popcorn) has earned over $70,000," Meoli said. "Each ($8) bag really helps support new filmmakers."
For reprint and licensing requests for this article, CLICK HERE.