Schools Turn to MiraDx
Company's Covid-19 tests attract colleges nationwide
Monday, June 15, 2020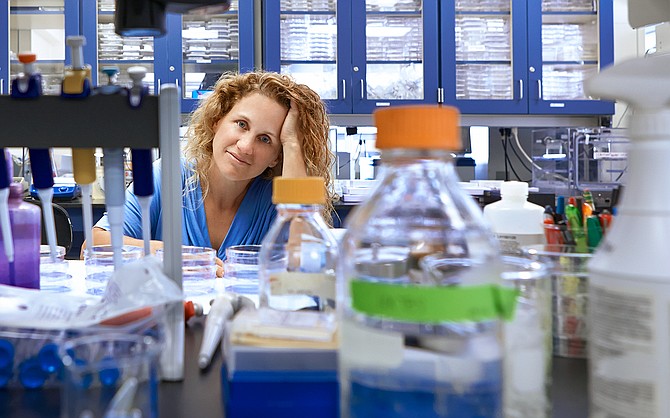 MiraDx Inc., a West Los Angeles-based molecular genetics company that transitioned its lab to provide Covid-19 tests for essential workers, is now signing up public and private universities and colleges across the country for its Covid-19 testing service, with test results promised within 48 hours.
The goal, according to a May 28 announce- ment from the company, is to enable students, faculty and staff to resume on-campus education later this year in an environment that provides a clear framework as well as easy and comprehensive access to Covid-19 testing.
"As our company continues to provide testing for thousands of first responders and essential workers, we have also turned our attention to … enabling our youth to continue their on-campus education as safely and as soon as possible," Joanne Weidhaas, co-founder of MiraDx, said in the announcement.
By devoting lab time specifically to individual schools, MiraDx says it can guarantee delivery of test results to school administrators within 48 hours.
"We are only going to commit to programs today we know we can achieve in the fall," Weidhaas said in the announcement. "We are not going to sell capacity we do not have, and in fact, we are building in a buffer of capacity in each college testing day."
So far, according to the announcement, MiraDx has held discussions about testing with about 100 schools across the country and has signed several of those schools to testing contracts. The company did not specify the number of contracts it has signed with schools.
Individual schools will determine whether to pass along some of the testing cost to students. MiraDx would not disclose either the per-unit cost of its tests or the prices it charges.
MiraDx was spun out of Yale University in 2009 by a group of scientists and clinicians seeking advances in the field of personalized medicines and treatments based on detailed genetic testing.
The company moved to West Los Angeles in 2015 when co-founder Weidhaas accepted a teaching position at UCLA.
MiraDx scientists and clinicians identified a new class of micro-RNA genetic biomarkers that make development of personalized treatments easier. RNA, or ribonucleic acid, assists in the coding, expressing and regulation of genes in the body; it has become an essential tool for the identification of specific genes.
MiraDx's main focus until the pandemic had been on diagnosing types of cancers and on genetic biomarkers specific to women's health.
But with the coronavirus, MiraDx shifted gears and applied its genetic identification technology to the coronavirus. The company has been using a test analysis procedure known as PCR testing, which can identify as few as four copies of Covid-19 RNA in an individual sample, according to the announcement. This process allows for detection during the early stages of infection and even in some asymptomatic individuals.
"We are focused on delivering the highest quality, most sensitive and dependable testing programs possible," Weidhaas said in the announcement.
For reprint and licensing requests for this article, CLICK HERE.