Boies Rethinks LA Approach
NY firm adjusts after mass defections by partners
Monday, June 8, 2020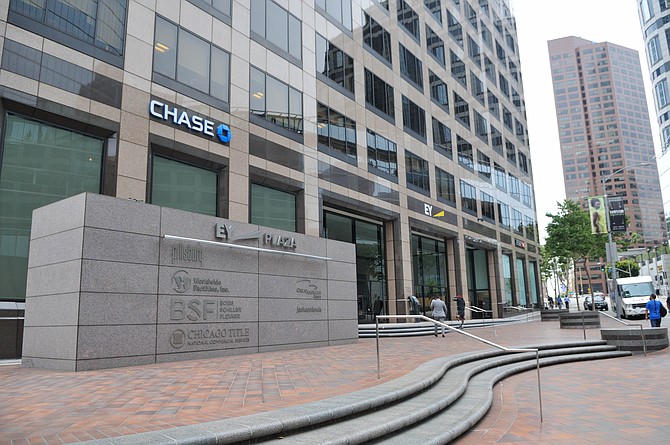 At the height of a heady courtship in February 2017, Chris Caldwell found himself on Manhattan's Upper East Side, being wooed over dinner at the fashionable Harry Cipriani restaurant by David Boies, perhaps the preeminent trial lawyer of his generation.
Boies was eager to buy Caldwell's well-regarded boutique Los Angeles law firm Caldwell Leslie & Proctor.
At the time, Boies Schiller Flexner was facing eroding revenues per attorney and consolidation among its competitors. The firm was also looking for a cost-efficient way to enter the lucrative corporate litigation market in downtown L.A.
Having grown his Armonk, N.Y., firm nationally and internationally largely by acquiring boutique firms in cities such as New York and Miami, Boies believed Caldwell Leslie & Proctor would be another good addition.
For its part, Caldwell's firm was doing well. But it had also reached a point where it needed to attract more brand-name clients to improve profitability and sustain its roster of about 30 attorneys. The suitor also needed to be equally committed to pro bono work.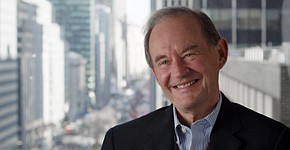 Boies, a win-at-all-costs trial attorney who works seven days a week, rocketed to renown by making Bill Gates squirm under oath as special counsel to the U.S. Department of Justice in its antitrust action against Microsoft Corp. and by spearheading the Democrats' Supreme Court drive in Bush v. Gore.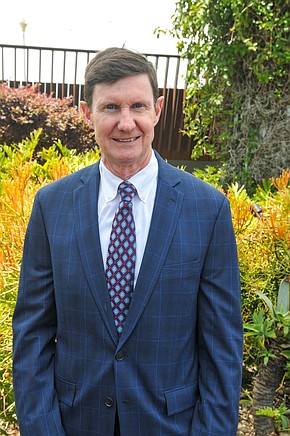 The reflective Caldwell had built a more informal Southern California shop with an ethos of supportive personal relationships and a commitment to balanced lives.
Could a marriage between businesses born of such different personalities work?
"I thought it was an odd match," said a longtime L.A. law firm head.
Nevertheless, the partners of Caldwell and Boies, eager for a union, exchanged vows.
"I think both we and the Caldwell Leslie people believed that there would be a cultural shift," Boies said in a recent interview.
But the differences proved to be too profound.
Just three years later, 12 partners from what had been Caldwell Leslie decamped from their offices at 725 S. Figueroa St. to join rival downtown firm King & Spalding — clients in tow. (Though Caldwell and an additional partner walked out of BSF the same day, they will join King & Spalding later, once they complete a case that would be a conflict for King & Spalding.)
"It was a cultural mismatch," said a contrite-sounding Boies, who is not known for self-reflection. "I did not spend a lot of time in (Caldwell Leslie's) offices," having left the details to his partners.
But critics say there was a lot more to it.
In legal circles, the dirty laundry of partner partings rarely flutters in public view. But with this marriage turned sour, the management of Boies Schiller chose to air its grievances in interviews.
Cross examination
The messy split offers a cautionary tale for Los Angeles business owners considering a sale to national players with big money and big names while expecting to maintain autonomy.
It's also instructive for out-of-towners looking to break into the L.A. market.
The breakup was not a surprise to some. Nationally, about 32 partners have left BSF for other firms within the last six months, including David Pressman, a former U.S. ambassador to the United Nations Security Council. Pressman, the attorney for Lt. Col. Alexander Vindman during President Donald Trump's impeachment trial, left BSF's New York office on June 1 for Jenner & Block.
Typically, the BSF defections are attributed to frustrations over bad publicity from Boies' role in both the Harvey Weinstein and Theranos scandals, as well as a lack of transparency in governance and compensation.
People familiar with the firm liken it to a family business in which relatives of the founders advance amid questions about why others don't. They also say it's not always clear who's running things at the firm.
While BSF partners insisted in interviews with the Business Journal that they've been working to improve transparency and governance, they said the main lesson from their L.A. debacle is the need to rebuild the local office with attorneys who will embrace the BSF business model.
That model calls for offices to accept greater centralized control; to focus on bringing in big, complex cases; to collaborate on those cases with attorneys from other BSF offices; and to charge higher, uniform fees than Caldwell Leslie did.
New York-based Managing Partner Nick Gravante Jr. said BSF had spoken to some L.A. partners about leaving anyway. Indeed, he ventured, the L.A. office might be more profitable without all the defectors.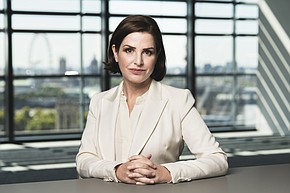 "We want top-flight work," said Natasha Harrison, BSF's London-based managing partner. "You don't come to Boise Schiller for middle-market work. You come to us for top-end work and complex disputes. Boies Schiller I know to be elite and command top rates. Caldwell Leslie was not able to command top rates. … That was quite a challenge."
"Caldwell Leslie," Boies said, "… (did not have) the blue-chip core clients that BSF has had."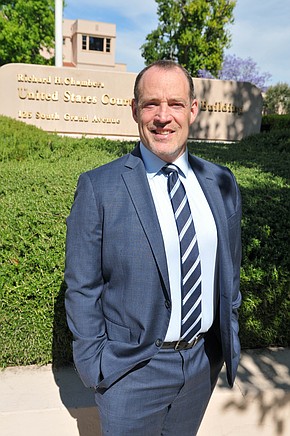 David Willingham, former co-managing partner of BSF's L.A. office, disagrees. "The statements made about the partners that left BSF to join King & Spalding are categorically untrue," he said in a statement to the Business Journal.
Some called BSF's complaints red herrings.
Multiple sources noted that BSF's L.A. office had been punching above its weight. Despite housing only 8% of the firm's 300 attorneys, between $40 million and $50 million of BSF's about $400 million in 2019 revenue was attributable to the local office, according to people with knowledge of the situation.
BSF's L.A. attorneys sometimes billed at higher rates than their New York counterparts, sources said. Firms like King & Spalding usually only bring in equity partners after confirming their earnings by calling their clients.
Only four months before the L.A. exodus, BSF equity partners had voted Willingham onto the firm's executive committee. When he subsequently told BSF he was leaving, people familiar with the situation said, Boies and Harrison tried to convince Willingham to stay.
As for BSF's claim that L.A. failed to bring in enough big clients and cases, sources said this ignores how profoundly Boies himself damaged BSF's brand with his roles in the Weinstein, Theranos and Jeffrey Epstein scandals.
Partners in several BSF offices, including L.A., had deep concerns about being kept in the dark about Boies' roles in those matters, the potential fallout that could cost them clients and the firm's lack of strategic vision, according to people familiar with their thinking.
When news broke regarding Boies' efforts on behalf of Weinstein, the L.A. office held an all-hands call with a crisis-management team to figure out how to talk about it with clients, according to people familiar with the situation.
Some companies, especially in Hollywood, considered BSF toxic. Some even withdrew existing BSF business, according to a person with knowledge of the situation. There are expectations that some clients who balked will sign with the partners who joined King & Spalding.
More competition ahead
While Harrison was technically correct in saying Caldwell Leslie relied heavily on mid-level work, its lawyers largely had moved on to bigger cases and clients in the three years since joining BSF.
Gravante and Harrison insisted they were reviewing BSF's compensation structure and pledged greater transparency.
But Boies said BSF will dispatch partner Joshua Schiller, son of co-founder Jonathan Schiller, to fill one of two new positions as co-administrative partner for California, reporting to Gravante and Harrison. The firm will close its longtime Santa Monica satellite office, moving several attorneys downtown, with one of them, Ed Takashima, now L.A.'s new administrative partner.
In addition, John Kucera, an assistant U.S. attorney for the Central District of California and coordinator of the DOJ's Los Angeles High Intensity Financial Crimes Area Task Force, will join the firm in August to focus on white-collar criminal cases.
"I will not be running anything, so I can't speak to future plans," Kucera said. "But I've been (told) I'll have a voice."
Kucera said he's interested in class-action mass torts and representing whistleblowers who identify overbillings of government work, among other cases.
Whether BSF's new L.A. plans will lead to success in recruiting and retaining the top-flight partners it will need to achieve its aspirations remains to be seen.
"While I hope they succeed," said a longtime law firm managing partner, "the high-profile, really cream-of-the-crop lawyers in Los Angeles don't need to be in a situation where they're heavily managed by someone far away."
A highly placed veteran of L.A.'s law community said, "Very successful lawyers with significant reputations in L.A (are) never going to agree to be centrally managed out of New York or London. … I think the lack of flexibility will be a killer."
For reprint and licensing requests for this article, CLICK HERE.