Divorce Firms Expect Surge
Post-lockdown period will lead to 'very busy' time
Monday, June 1, 2020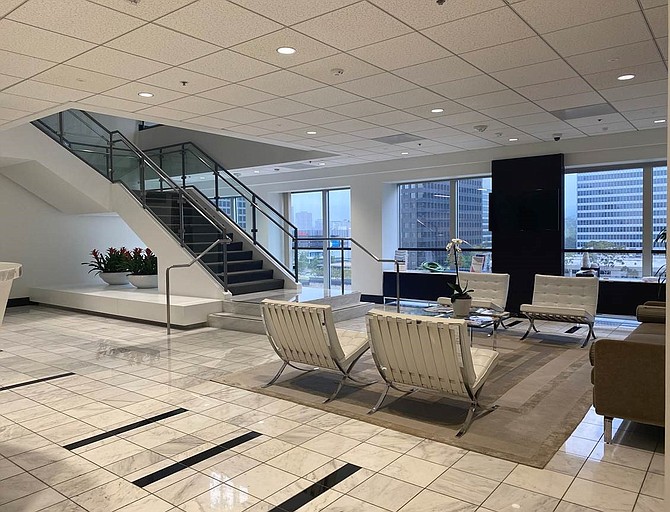 For 23 years, Barbara Hammers' family law practice Hammers & Baltazar, with offices in Santa Monica and West L.A., hummed along. As one divorce case ended, another walked in the door, providing a steady income.
Then the pandemic lockdown hit. "It was really weird," Hammers said. "The phone just stopped ringing, even from existing clients."
When Los Angeles County Superior Court Presiding Judge Kevin Brazile closed most of the nation's largest court system March 23 amid staff concerns about safety during the outbreak, 45% to 50% of her firm's annual gross revenue evaporated, Hammers said.
Her experience has mirrored those of many Los Angeles family attorneys who have been brought to the brink of closing their practices over the last 10 weeks.
But now that may be changing.
"I truly believe that the divorce business, it's sad to say, is going to be very, very busy," said Stacy Phillips, a partner in the Los Angeles office of Blank Rome.
An upswing in divorce and domestic violence cases, coming out of two months of Covid-19 quarantine, is expected to boost demand for family lawyers and mediators in coming months, legal professionals say.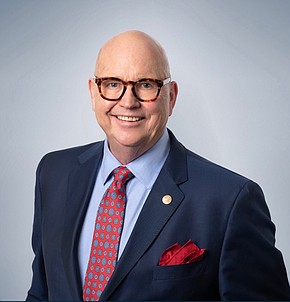 "There will be a giant bump (in divorce filings), probably in July and August," said Thomas Trent Lewis, a former supervising judge for Los Angeles County Superior Court's Family Law Division, where he oversaw about 70 family law courts from 2016 until his left the bench in December.
"Domestic violence filings have gone up," said Leena Hingnikar of West Los Angeles- based Hingnikar Family Law.
Hingnikar, who also serves as vice chairwoman of the family law executive committee for the California Lawyers Association, added that "(the lockdown) has definitely caused some sort of spike."
Demetria Graves of Pasadena-based Graves Law Firm, who also serves as secretary of the CLA's executive committee, said, "It's definitely opening back up in terms of divorce filings. That's the sense I've gotten from my colleagues."
Ready for a 'rush'
With the downtown courthouse scheduled to reopen June 15, Graves added, "part of the population simply wants to get in line to have cases heard as soon as possible because they realize there will be a rush."
The stakes are high for all concerned.
"Divorce messes with the three most important things in your life — your money, your home and your kids," Hingnikar said.
Lewis estimates that at any given time more than 4 million adults and about 1.5 million children need access to L.A. Superior Court — the largest family court system — for custody orders, domestic violence restraining orders, child support, spousal support and property division.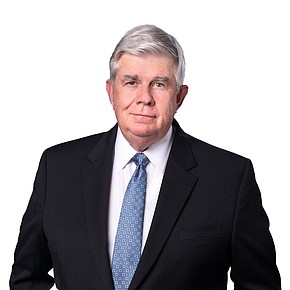 "These issues span socioeconomic strata," said Scott Gordon a mediator and former supervising judge for Los Angeles County Superior Court's Family Law Division. "As a family law judge, you learn rather quickly that … domestic violence issues pay very little attention to how much money people make."
For attorneys like Hammers, their livelihoods can be on the line. The family law bar is almost exclusively made up of small firms, often with anywhere from one to about 12 lawyers. The lockdown put many of these firms in a cash flow crunch, largely because of the precipitous drop in litigation — the most lucrative part of their practices — while operating expenses have remained stable.
"Litigators' entire calendars were wiped out for two or three months," Hingnikar said, leading some to give up office leases.
The courts have essentially been closed for all but emergency orders since March 23, practitioners said.
Not all attorneys report a drop in work, though. Daniel Jaffe, a family lawyer who runs an eight-attorney firm in Century City, says his business has remained robust by, among other things, defending major athletes as well as celebrities, entertainment executives and major law firm partners.
California allows disputants to mutually choose a person, often retired judges, to decide their conflict out of court. Wealthy clients like Jaffe's can more readily afford to hire private judges to mediate disputes, so they don't have to wait for the public courts to reopen.
"But for many of our members," said Ona Alston Dosunmu, CLA chief executive and executive director, "their livelihoods do depend on appearing in court."
Fear factor
Practitioners say many domestic violence victims have delayed filing out of fear of provoking their perpetrators during the lockdown.
"Most clients have decided to hold off filing until shelter-in-place is resolved, so they can look for a place to live and move out of the house," Hingnikar said.
Many parents may also be choosing to suffer in silence to avoid split custody, which would require their children to travel between households during the pandemic, Gordon said.
"I hear anecdotally of abusers holding the fear of being infected over the abused individual as a psychological weapon," Dosunmu said. "It's a very real concern."
"The people I have spoken with have made it clear that the pressure is mounting," Hingnikar said.
Quantifying pent-up demand is difficult. L.A. family court statistics are not available for recent months, but former supervising judges Lewis and Scott forecast that about 90,000 cases will be filed by the end of 2020, about the same number as in a typical year.
"If (domestic violence filings) are not already pending, they're waiting to be," Lewis said. "The straw that breaks the camel's back is one week from now, two weeks from now."
Phillips reports that divorce work is already up in her office. "And I know that once people are not living together, there will be an uptick," she said.
Still, even after reopening, moving through the courts will be slow, both former judges and attorneys said.
In addition to some estimates of 30,000 backed-up civil cases, the fact that many judges are older men who are considered particularly vulnerable to Covid-19 will require physical distancing restrictions.
And what will courthouse logistics be like getting through security checks, using escalators and hours in hallways awaiting courtroom entry?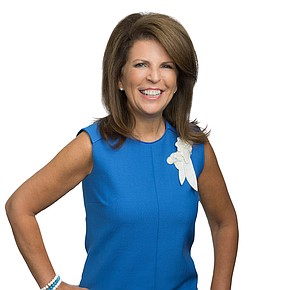 "How do you show something to a witness," Phillips wondered. "Judge Brazile has just come out with it: All judges have to wear masks. One judge, she could not be heard. You can't see facial expressions. It's hot. It muffles the voice. It affects the hearing."
Yet family courts are not equipped for remote proceedings.
"I'm definitely considering moving my practice out of litigation," Hammers said. "I've been making moves, while under lockdown, to moving my marketing to just mediation and collaborative divorce. I don't want to be in this position again. And I'm finding that when all I do is mediation and collaboration, my stress level is lower."
For reprint and licensing requests for this article, CLICK HERE.