WS Communities Secures $150 Million Loan
Monday, July 20, 2020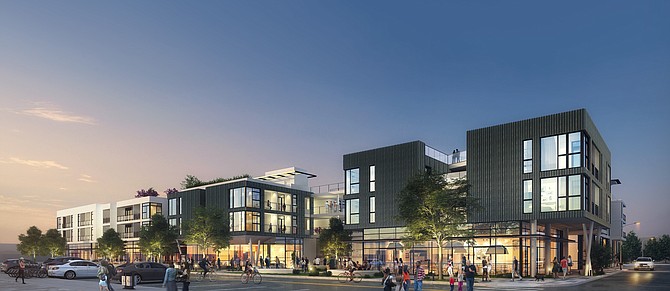 Santa Monica-based WS Communities has received a $150 million loan for a portfolio of six multifamily assets and a development site in Santa Monica.
The existing properties are located in Santa Monica and the San Fernando Valley.
Madison Realty Capital provided the financing.
Avison Young's Justin Piasecki, Jay Maddox and Ethan Blum brokered the loan. RST Capital Partners' Rahim Thobani advised on the transaction.
WS Communities has borrowed from MRC in the past. The company will use the funding to replace existing debt and further its plan for the six buildings in the portfolio.
The money will also be used on WS Communities' Santa Monica development, which spans from 3030 Nebraska Ave. and 3025 Olympic Blvd.
Once completed, the project will be three stories and have roughly 200 units.
WS Communities also plans to renovate its properties at 1007 Lincoln Blvd., 1038 10th St., 1516 Stanford St. and 1433 Euclid St., all in Santa Monica.
Built in the 1960s, 1007 Lincoln Blvd. is an 11-unit building with 9.1% vacancy, according to CoStar Group Inc. data.
According to CoStar, 1433 Euclid St. dates from the 1960s, has 11 units and a 9.1% vacancy rate, and 1516 Stanford St. is a seven-
unit property with 14.3% vacancy.
The property at 1038 10th St. is a six-unit building that was also built in the 1960s. It currently has a 6.7% vacancy rate, according to CoStar.
The funding will also be used to renovate the company's much larger properties at 11611 Blucher Ave. in Granada Hills and 7810 Topanga Canyon Blvd. in Canoga Park.
The 80-unit 11611 Blucher Ave. building was built in 1986 and renovated in 2013. It has a vacancy rate of 2.5%, according to CoStar data.
The Canoga Park property, 7810 Topanga Canyon Blvd., has 60 units and was built in the 1960s. It has less than 1% vacancy, according to CoStar.
"MRC continues to deliver flexible lending solutions and provide an unmatched certainty of closing in markets nationwide," Josh Zegen, co-founder and managing principal of MRC said in a statement.
"We're excited to finance this deal given the high barrier of entry and limited multifamily product in the area, as well as the opportunity to work with WS Communities once again," he added. "This transaction is also further demonstration of MRC's ongoing commitment to the West Coast and continued national expansion."
MRC, which is based in New York, has had a Los Angeles office since 2018. It is located in Sawtelle.
Since its local launch, the firm has closed on $1.2 billion on the West Coast.
For reprint and licensing requests for this article, CLICK HERE.