Small Cleaning Businesses See Opportunities in Covid Era
Monday, July 20, 2020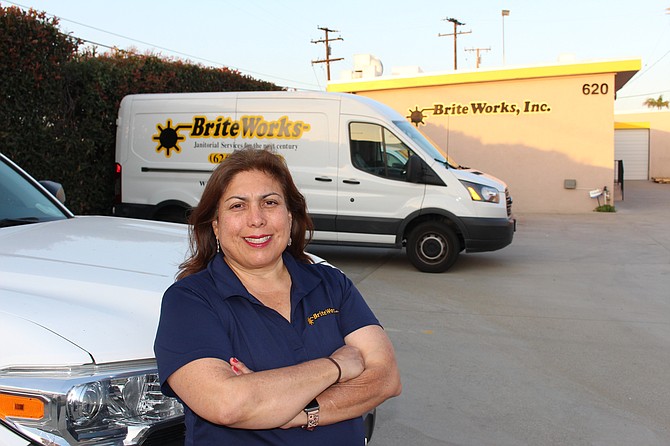 The coronavirus pandemic has made Victoria Marmol even more determined to take over her family's business, Lawndale-based commercial janitorial company Ultimate Maintenance Services Inc., which was founded by Marmol's parents in 1990.
Covid-19 has made business owners more conscious of professional cleaning services, and that creates an opportunity for Ultimate Maintenance Services to expand, according to the 25-year-old Marmol.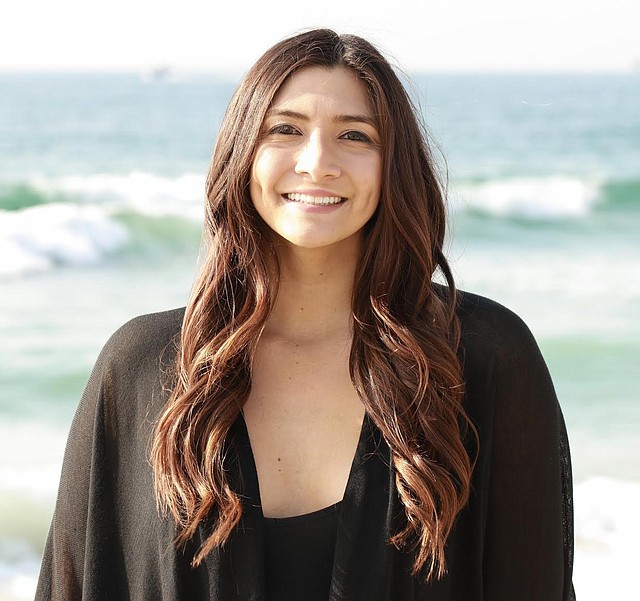 "I'm never forced upon this career," she said. "I just want to help (my parents' company) grow. It's already an established business. I feel like it could grow so much bigger. And I feel like it would be an opportunity loss if I didn't take over."
The commercial janitorial services industry is populated with family-owned and minority-owned businesses like the Marmols'.
The majority of industry operators are small firms that specialize in specific regions, according to a December industry report by IBISWorld Inc., a global market research company with an office in Brentwood.
The janitorial industry suffered during the economic recession that began in 2008 when businesses stopped hiring cleaning service providers or contracted the providers much less frequently as part of cost-cutting measures.
Things are different with this recession, say L.A.'s janitorial companies.
"In the past, cleaning was an option for a lot of companies. But now, it's more of a requirement," Marmol said. "Moving forward, I don't think it will go back to be an option. I think people are going to be more conscious of where they're touching and where they're going, and they'll need deep cleaning."
Marmol has a full-time job at Playa Vista-based lifestyle business Honest Co. Inc. as a performance marketing associate. She works for her parents at night and on weekends to help build a corporate structure for the company. Marmol said her long-term goal is to take over day-to-day operations of Ultimate Maintenance Services, which employs about 75 workers and serves about 50 clients in Southern California.
"I don't really have a legit title (at Ultimate Maintenance Services) because I do everything from sales to marketing and accounting. So, you can say I'm a secretary or office manager," Marmol said. "I love working with my family. It's a blessing."
For the family
Anita Ron, 54, started a career in the janitorial industry for her family, too. She founded BriteWorks Inc., a Covina-based janitorial service company, in 1996. Before that, she had just lost her office job due to the company downsizing.
"I had a daughter who was 6 years old and a son who was 6 months. I was taking my kids to the babysitter when it was dark and coming back when it was dark. And I knew that wasn't the best thing to do as a mom," Ron said.
"I accepted that I was laid off. I needed (a job) where I'm able to control my time, so that I'm able to take care of my kids better. Then I remembered seeing the janitorial workers coming in at night in the office," she added.
Ron said she started her own cleaning business with three vacuum cleaners and $700. Now BriteWorks employs about 130 workers to serve about 200 clients across the United States, according to Ron.
Her business, which is mainly focused on regular office cleaning, slowed down in March and April as the nationwide lockdown began, but it soon picked up again with a surge in demand for commercial disinfection and deep cleaning services.
Marc de Maurégné, 60, president of Burbank-based MNZ Janitorial Services Inc., has observed a similar market trend in the past four months.
"Deep cleaning is a much slower process," Maurégné said. "We'll have to spray on and wipe all the contact points. Your phones, your computer keyboards, your door handles, your light switches, the kitchens, the appliance, anything that is a touch point. You don't realize how many there are when you start thinking about it."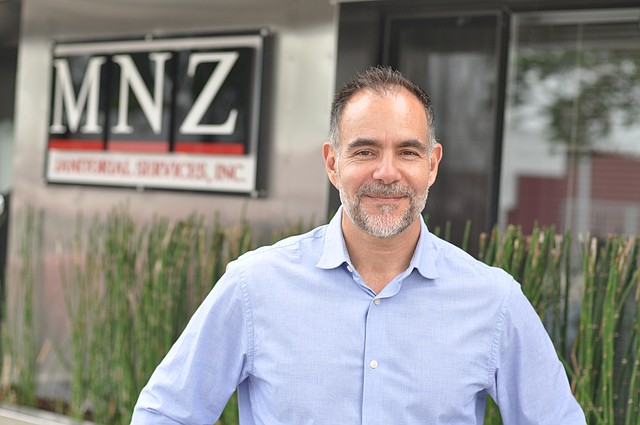 Maurégné said he is positive that MNZ Janitorial Services will thrive in the post-Covid era because the company provides a wide range of services that help diversify revenue streams.
In 2008, a dozen clients, mostly tech startups, failed to pay their bills for the office cleaning services as they collapsed seemingly overnight, Maurégné said. "Over the years, we've realized that we can't keep all our eggs in one basket," he said. The company was founded in 1979 with a focus on carpet cleaning. It later expanded to commercial office cleaning and construction cleaning. It has 45 employees, according to Maurégné.
Steady demand
Maurégné said the demand for construction cleaning has remained steady in the past four months. "Certain companies are expanding, and they need the additional space," he said. "I just know by what's coming through my desk and all those invitations to bid (getting) to me."
MNZ is certified as a small business enterprise by the L.A. City's Department of General Services, which gives the company the ability to bid for city contracts designated for diverse suppliers.
Maurégné said the government projects helped to get the business' name out there. "It's a referral business for us," he said.
BriteWorks' Ron said small and minority-owned businesses need to be more active in seeking networking opportunities and learning resources. Ron sits on the board of downtown-based Southern California Minority Supplier Development Council, an organization that offers certification programs for minority businesses in Southern California.
"I don't think many (business owners) know that certification could help them. A lot of times small businesses are stuck in the trenches," Ron said.
Many organizations in the private sector run a diversity supplier program, which requires that a certain percentage of the supplier base consist of minority-owned or women-owned businesses.
The certification issued by the Southern California Minority Supplier Development Council is recognized by 430 national corporate members of the organization, including Walt Disney Co. The certified businesses would thus have an advantage in bidding for contracts for projects run by those corporations.
"(As a small business) we don't have big pockets. ... Everything has been diligently committed, putting back into the company so it can grow," Ron said.
For reprint and licensing requests for this article, CLICK HERE.