Float Shuttle Acquires Alaska Carrier's Routes, Assets
Monday, July 20, 2020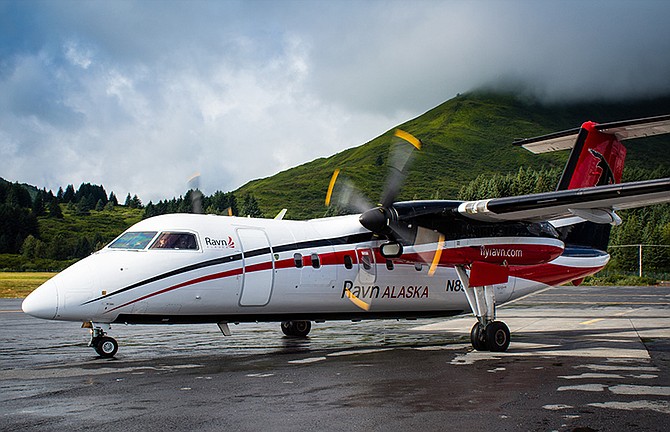 Pomona-based Float Shuttle Inc. launched in February to fly commuters over traffic-choked Los Angeles freeways for a monthly subscription fee.
Then Covid-19 hit, and L.A.'s freeways were suddenly empty — and so were Float Shuttle's planes.
So, the company decided instead to fly commuters and cargo over caribou herds in Alaska. That's no joke. On July 8, Float Shuttle won a judge's approval to buy assets of Anchorage, Alaska-based Ravn Air Group Inc. out of bankruptcy for $8 million.
Float Shuttle's purchase included six planes, some terminal leases and two Federal Aviation Administration certificates — one for Ravn Air and the other for affiliate PenAir. Both carriers served more than 100 communities in far-flung rural regions of Alaska, including some that have no road access and are only accessible by air.
In a bonus for Float Shuttle, the purchase also includes about $15 million in CARES Act funds, part of the $31.6 million earmarked for Ravn Air prior to its bankruptcy filing.
Ravn Air filed for bankruptcy in April as its business completely dried up during Covid-19. Float Shuttle has only acquired some of Ravn Air's assets; the rest were sold off with U.S. Bankruptcy Court approval to a group of regional Alaska air carriers.
Although the purchase of an Alaskan airline's assets might seem to be an abrupt shift for Float Shuttle, it's actually a homecoming of sorts for two of the startup's executives.
President Rob McKinney spent six years as chief executive of Wings of Alaska, then a subsidiary of Portland, Ore.-based SeaPort Airlines, which went bankrupt and was liquidated in 2016. McKinney will be chief executive of the revamped Ravn Air. And Float Shuttle's vice president of operations, Dan Kitchens, spent five years at Ravn Air.
Float Shuttle co-founder Tom Hsieh said in an email that the company intends to hire back at least 400 of Ravn Air's 1,300 employees, including dozens of pilots.
"We hope to resume flights for some of Ravn's routes in a month," he said. "We are excited to be restoring service to Alaskan communities and rehiring hundreds of Alaskans back to work."
Hsieh said that after Covid-19 hit and more than 90% of Float Shuttle's customers dropped out, company executives began looking around for other opportunities.
They soon learned of Ravn Air's bankruptcy filing. Hsieh said one of the more attractive features of Ravn Air was the amount of mail and other cargo the planes carried to rural Alaskan communities. Some of those communities have no road access and have been cut off from outside deliveries and air service since Ravn's airplanes stopped flying in April.
"Half of Ravn's revenue last year was from freight and cargo," he said. "We believe that freight and cargo is increasing right now, not decreasing."
Indeed, cargo volumes have been up at many of the nation's airports in recent months, including locally at Los Angeles International and Ontario International airports.
Once Covid-19 eases, Hsieh said, Float Shuttle plans to scale up Ravn Air's flights to accommodate more passengers.
As for when Float Shuttle's L.A.-area commuter service will start back up, Hsieh said he had no idea.
"Right now, the virus is setting the time schedule, not us," he said.
For reprint and licensing requests for this article, CLICK HERE.