Fisker Goes Public in Reverse Merger
Monday, July 20, 2020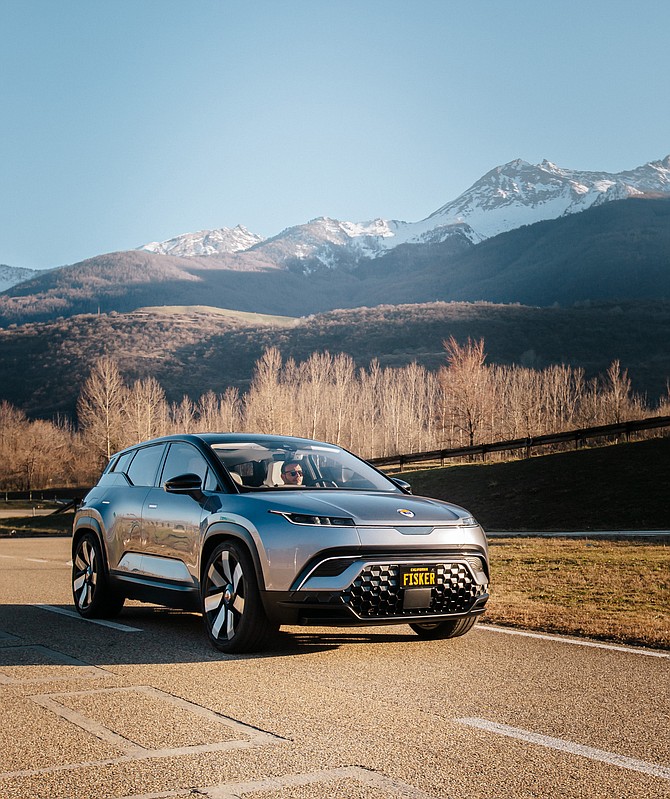 Torrance-based electric vehicle manufacturer Fisker Inc. is going public through a reverse merger with a special purpose acquisition company backed by private equity giant Apollo Global Management Inc.
The companies say the combined business will have a $2.9 billion pro forma equity value.
The businesses estimate that the deal will deliver more than $1 billion in gross proceeds to Fisker and provide capital to fully fund development of the Fisker Ocean, the company's flagship electric SUV.

Fisker said it intends to bring the vehicle to full commercial production by late 2022.
The manufacturer intends to outcompete industry incumbents like Tesla Inc. through lower price points and better sustainability metrics, according to company founder, Chairman and Chief Executive Henrik Fisker.
"We are aiming for this vehicle to be the world's most sustainable," he said in an interview.
The Fisker Ocean will be priced at $37,500, which the CEO points out will be just under $30,000 after the $7,500 federal tax credit for the first 200,000 vehicles. The SUV will feature a solar panel roof and carpets made of recycled ocean plastic, according to Fisker.
He said his company chose to go public through the reverse merger rather than a traditional initial public offering due to the relative speed of the process. He added that Fisker Inc. was approached by multiple special purpose acquisition companies, or SPACs, with merger proposals.
SPACs, also known as blank-check companies, are entities with no operations of their own, created as investment vehicles to raise funds through a public offering. These companies search for merger targets interested in quickly raising public funds through a somewhat less risky process than a traditional IPO.
Capital from the reverse merger will be used mainly to develop the necessary tools for building all component pieces of the Fisker Ocean, according to Fisker. He said this equipment will then be provided to third-party manufacturers for production in order to minimize prices and support an "asset-light" model. The company has yet to determine who these manufacturers will be, according to Fisker.
The EV maker intends to establish a Fisker Ocean "Experience Center" in Los Angeles later this year, he said.
"We haven't decided on a location yet, but we're looking at possibly a bigger mall in L.A.," he said. The founder added that this will be the first time the vehicle is showcased to the general public.
For reprint and licensing requests for this article, CLICK HERE.