Bad Robot Games Names Anna Sweet as CEO
Originally published July 15, 2020 at 6:21 p.m., updated July 17, 2020 at 12:45 p.m.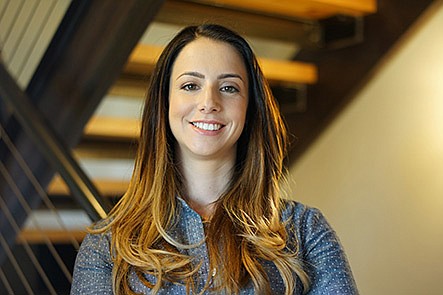 Bad Robot Games, the video game division of Santa Monica-based Bad Robot Productions Inc., has named gaming industry veteran Anna Sweet as chief executive.
"Anna brings a proven track record and unparalleled expertise to Bad Robot, plus a sensibility and leadership style that will deliver tremendous value to Bad Robot Games," said Bad Robot President and Chief Operating Officer Brian Weinstein in a statement.
Sweet will team with Bad Robot Games President Dave Baronoff, a longtime Bad Robot executive who has led the game division for two years.
"Alongside Dave, we now have two vibrant leaders to help grow the company as we enter our next phase of growth," Weinstein said.
Sweet has more than 15 years of experience in the gaming industry, including five years at video game developer Valve Corp. and a stint as head of developer strategy at Oculus, the virtual reality technology division of Facebook Technologies, which is owned by Facebook Inc.
Sweet has spent the last three years advising venture funds on the gaming industry. "As video games become a primary way to explore and experience new worlds and stories, I believe Bad Robot Games is uniquely suited to build something truly special," Sweet said in a statement.
Bad Robot said its game division will develop original games for mobile, PC and console. It hasn't released any titles yet.
For reprint and licensing requests for this article, CLICK HERE.