Innovative Companies Turn LA Into an AI Hub
Monday, July 13, 2020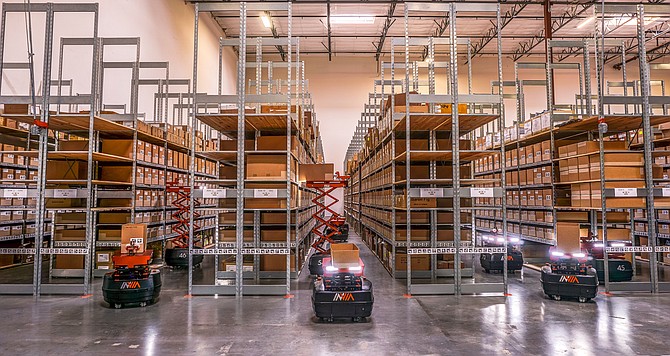 The idea of artificial intelligence may conjure up images of robots and mechanical automation, but for businesses, the technology's applications are much more wide-ranging.
That's particularly true in Los Angeles, where entrepreneurs with vivid imaginations and startups with fresh approaches are turning the region into an AI hub for everything from media content analytics to warehouse technology.
At Santa Monica-based GumGum Inc., for instance, AI is utilized to spot unique advertising opportunities for brands.
The company's core software product uses computer vision technology to scan digital media content, including images and videos, and identify related ads to place alongside that content.
GumGum's software originally launched with a focus on in-image advertising but is being adapted to work with other types of media. It has been used in sports programming in addition to advertising. The company has more than 500 clients, according to Chief Executive Phil Schraeder.
Traditionally, advertisers would manually insert their content in certain sites or use keyword filters to avoid putting their ads next to what they considered negative words. But Schrader said that approach had limitations.
"By choosing just words, you're not understanding the true content," he said. "For example, if we're talking about the word 'shooting,' and you block all 'shooting,' you've eliminated an opportunity to be on basketball content if there's an article or a picture of somebody shooting a basketball."
By applying its AI software, GumGum is able to open new avenues for advertisers. While GumGum saw a slowdown when Covid-19 hit, "We are now seeing great signs of uptick as we move to the second half," Schraeder said.
New business models
Eric Holdener, chief executive of Kinestry, consults with companies and organizations on using AI to facilitate their work. Kinestry serves as the innovation arm of El Segundo-based RJT Compuquest Inc., known as Apolis.
"AI will be a necessity eventually at different speeds for different types of organizations," Holdener said. Companies that will thrive are those that leverage AI for new business models, services and products, he added.
Another use case for AI is forecasting. Hollywood-based Cinelytic Inc. leverages the computing power of AI to analyze a film project's financial potential.
The company's software looks at how 19 attributes, including budget, genre, distributor and key talent would drive the performance of a film project, according to co-founder and Chief Executive Tobias Queisser.
"It speeds up workflow. It also provides opportunities to forecast in a way that didn't exist before. This would not be possible to do with a human mind," Queisser said.
But the creative part should be done by humans, including reading a script to understand whether the story connects with human emotion, Queisser said.
"I would hope that (AI) becomes less of a buzzword but more widely accepted as something that can assist human decision-making," he said. "This is just a useful tool if used in the right way. But it's not everything. You need humans to make the decision. AI can just support the decision-making process."
Westlake Village-based inVia Robotics Inc. aims to provide an affordable solution for warehouse automation.
InVia has created an AI-powered robot that is able to adapt to the existing infrastructure in a warehouse and work with humans to handle packages. The mobile device with a scissor lift on top is able to pull out containers and bring them to a designated place.
Traditionally, warehouse automation requires extensive modifications for the robotic system to function well, such as a flat floor and a set of rail tracks.
But the inVia robot recognizes the surrounding environment, such as the bumps on the floor, and can be applied much faster. It also lowers costs for deployment of the system, according to co-founder and Chief Executive Lior Elazary.
Buying productivity
The company charges clients a monthly subscription fee, according to Elazary.
"(Customers) don't necessarily buy a robot. What they … buy is the productivity," he said. "If they need, for example, to offer 1,000 orders per hour, then we'll design a system for them that will do 1,000 orders per hour. If they only need about 100 orders per hour, we're able to design that system for them, too."
The company has about 10 customers, according to Elazary, who declined to disclose revenues.
"Everybody wants to order things online, but nobody wants to pay for it. A lot of times you don't realize right when you click 'add to cart,' there's a person on the other end that has to do that work for you," Elazary said.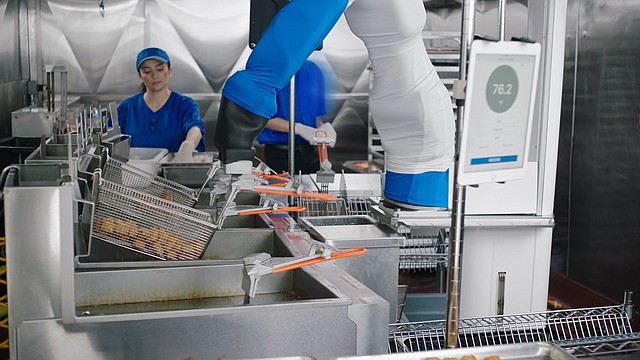 At Pasadena-based Miso Robotics Inc., AI-powered robots can perform basic cooking tasks in commercial kitchens. The company created Flippy, the robotic arm that operates the fryer at Dodger Stadium. Flippy has served more than 50,000 pounds of chicken tenders and tater tots to Dodger fans since July 2018, according to the company.
"AI has the power to take complex and repetitive time-consuming tasks and automate them. That is huge right now for businesses that need to curb costs and redirect limited labor to the most critical part of the company where the human touch is needed," said Buck Jordan, Miso Robotics co-founder and chief executive.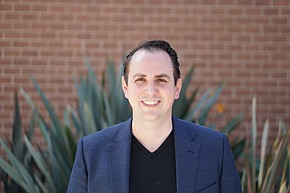 Jordan said many business owners have avoided AI because of cost concerns. "However, technology companies are creating automation and AI products that have alleviated the cost and implementation challenges, and provide significant returns on investment that more than justify the adoption of these solutions," he said in an email.
An earlier version of this story misstated inVia Robotics Inc.'s business status. The company is not yet profitable.
For reprint and licensing requests for this article, CLICK HERE.