Neurodata Company Kernel Looks to Scale After Big Raise
Originally published July 9, 2020 at 7:04 p.m., updated July 17, 2020 at 1 p.m.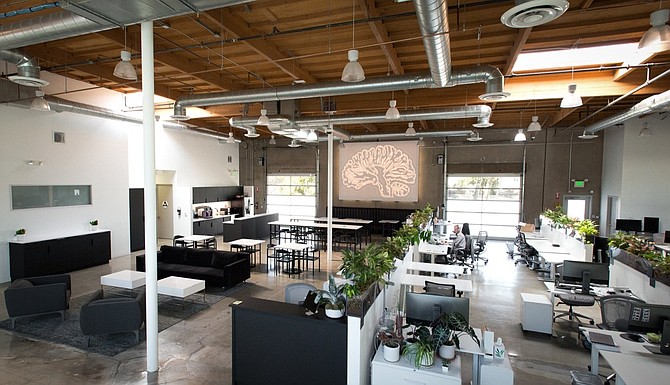 Bryan Johnson says his "secret weapon" when it came to launching neurotech company Kernel was the fact that he didn't actually know much about neuroscience.
"In many ways, being naive was the fuel source that allowed me to start Kernel and explore when most everyone told me there was nothing here to do," said Johnson, who founded the Culver City-based company in 2016.
Johnson sold his Chicago-based online and mobile payments technology company Braintree to eBay Inc. for $800 million in 2013 and had spent years searching for an area where he could build a new company to help solve a problem.
He concluded that the ability to "read" and understand human minds was the key to solving every problem human beings face.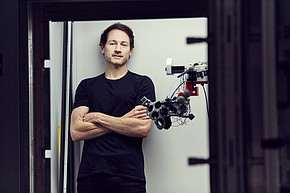 Johnson founded Kernel with the aim of offering neurodata acquisition and analytics services at an affordable price. Today the company has 100 employees, including 34 with a PhD, according to Johnson.
"It was the combination of everyone's abilities to find what other people consider to be an impossible path forward," he said.
Kernel said it has built two technologies, called Flow and Flux, to "read" human brains. Flux detects the magnetic fields generated by collective neural activity in the brain. Flow detects cortical hemodynamics, such as blood flow, which is representative of neural activity.
Johnson, who invested $54 million in Kernel, had been the only backer until late June when the company closed its first outside funding round, a $53 million Series C.
Johnson also participated in the latest round alongside external investors, including Santa Monica-based Tiny Blue Dot Inc., General Catalyst and Khosla Ventures.
"Several investors have been wanting and willing to invest in the past. I didn't think it was the right time to bring in outside investors," Johnson said. "I wanted it to be the right timing with the right group of investors and the right understanding of where we're going."
Now, according to Johnson, the company is ready to scale its technology. "This is an interesting point to the entire field because (there's) never been the case that you can see a path for a technology in the brain that would scale outside of a relatively small niche for use cases and customers," he said.
In the second quarter, the company launched its Neuroscience as a Service platform, which allows customers to access Kernel's brain imaging devices and perform experiments remotely.
Johnson said some customers are interested in using the platform, for example, to improve image recognition algorithms and natural language processing algorithms.
"They can tell us the objectives including the number of participants, the statistical representation, the number of trials, experiment design, and we work with them to complete all those tasks," Johnson said.
Pricing varies depending on the services requested, according to Johnson, who declined to disclose the number of customers that have signed up for the platform.
The technologies will contribute to accelerating the discovery of biomarkers of cognition and brain health, the company said.
Having insight into what's going on in the brain can also help businesses develop more personalized products and services, such as learning programs and music recommendations, according to Johnson, who added that the data should be used in a way that empowers individual consumers.
"If the company's only objective is to get someone to spend more time on a given thing at any cost, there's some negative ramification," he said. "It's also important that we've learned a lot of good lessons about privacy."
For reprint and licensing requests for this article, CLICK HERE.