TPx Communications Names Joos as CEO
Monday, July 6, 2020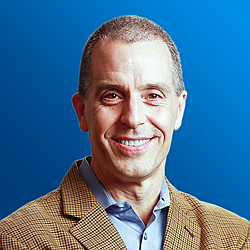 TPx Communications, a Downtown-based managed services provider, announced July 6 that Don Joos would take the reins as chief executive officer, ending the company's five-month search for a permanent CEO.
Joos has more than 20 years of leadership experience in the technology industry, including stints as CEO for telecommunications companies PGi and ShoreTel.
"(Joos) has an excellent track record of driving change, performance and results in high-growth, innovative technology companies" said TPx Executive Chairman Joe Cozzolino, who served as interim CEO during the search.
Joos will take over immediately for Cozzolino, who will continue to serve as executive chairman.
TPx began operations in 1998, and has grown to provide more than 25,000 enterprises with managed IT and communications services, including UCaaS and CCaaS. The company's services are available in more than 50,000 locations across the United States.
TPx was acquired by affiliates of Siris Capital Group in a deal that was finalized in February. According to Cozzolino, the acquisition gave TPx "the enhanced support and resources it (needed) to lead in the fast-growing addressable market for UCaas, CCaas, and managed IT services."
Former CEO Richard A. Jalkut resigned when the acquisition was finalized, which began the company's search for new leadership.
"[Joos] is well-suited to drive TPx's strategic and operational transformation and its mission of delivering superior managed IT solutions," Cozzolino said. "I look forward to working closely with Don to help the team achieve its strategic objectives."
In a statement, Joos said he was "honored to be appointed to this role during an exciting time at TPx," adding that he would focus on the company's development and building customer satisfaction.
"I look forward to partnering with TPx's leadership team and employees to drive the company's next phase of transformation," Joos said.
For reprint and licensing requests for this article, CLICK HERE.