LeBron's SpringHill Scores Funding, Content Deals
Firm strikes deals with ABC, Sister
Monday, July 6, 2020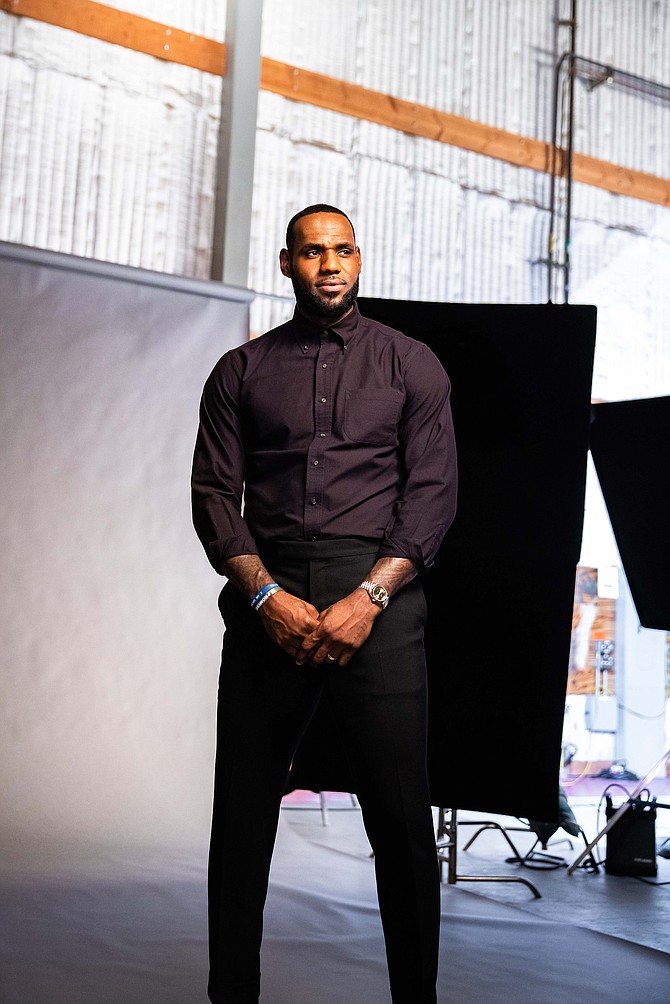 Los Angeles Lakers superstar LeBron James and longtime business partner Maverick Carter are riding high with recently announced funding and a new content deal for their entertainment and consumer products company.
On June 25, Hollywood-based SpringHill Co. said it had received major investments from Guggenheim Investments, the University of California's UC Investments and private equity firm SC.Holdings.
On the same day, the company revealed that Sister, a production company started by Elisabeth Murdoch, Jane Featherstone and Stacey Snider, had formed a strategic partnership with SpringHill to identify projects to pursue as co-productions.
Then on June 26, SpringHill announced that its entertainment division, SpringHill Entertainment, had signed a two-year scripted television deal with Walt Disney Co.'s ABC Studios.
SpringHill Co. revealed that the investments had closed in March. Details of investors' individual stakes were not disclosed, but Bloomberg News and other sources pegged the overall investment at $100 million.
SpringHill Co., formed concurrently with the investment closures in March, combines SpringHill Entertainment, founded by James and Carter in 2007, with two other firms: brand and culture agency Robot Co., founded by the pair in 2014, and Uninterrupted, a multimedia platform that helps connect athletes with their fans, founded by James and Carter in 2015.
SpringHill Co. Chief Operating Officer Devin Johnson said the company's diverse entertainment content makes it attractive to today's investors.
"In the entertainment industry, and really across all categories, there has always been a need for more diverse content," Johnson said in an email. "We want to tell those important stories that haven't been told, give a platform to perspectives that haven't been represented, create experiences and products our audience cares about, and really be a space where all creators and consumers can connect with what we're offering."
"We've been doing this across all of our platforms for years, and now we're bringing them all together to be a platform of empowerment, creating culturally inspired brands, entertainment and products. So, going forward, you will see more of what we have been doing since day one," Johnson added.
Carter is known for brokering James' $1 billion lifetime deal with Nike Inc. in 2016. He serves as SpringHill Co.'s chief executive while James serves as chairman of the board, a group that includes tennis star Serena Williams and Live Nation Entertainment Inc. Chief Executive Michael Rapino, among others.
"I've always wanted to use the platform of basketball to empower those around me," James said in a statement. "Now I'm incredibly excited about the opportunity to build a company that empowers creators, consumers and everything it touches."
Before being folded into SpringHill Co., SpringHill Entertainment produced the 2008 documentary "More Than a Game," tracking James' rise to sports stardom, and made its first foray into television in 2014 with the Starz scripted series "Survivor's Remorse."
More recent productions include "Self Made: Inspired by the Life of Madam C.J. Walker" for Netflix; the documentary "What's My Name: Muhammad Ali," distributed by HBO; and the game show "The Wall" for NBC.
"SpringHill Entertainment makes the shows LeBron and I want to watch," Carter said in a statement. "Disney is an incredible home for SpringHill's growth in scripted television. Disney's variety of platforms, extensive reach, talent and diversity of audience opens up so much opportunity for us to keep creating great stories."
Added COO Johnson, "You will continue to hear diverse perspectives on our platform. You'll see content created by and for diverse communities. Because that's who we are — one of the most culturally connected entertainment companies in the world."
For reprint and licensing requests for this article, CLICK HERE.