Airports Post Sharp Traffic Declines Again for May
May passenger counts slide, but cargo tonnage increases
Monday, July 6, 2020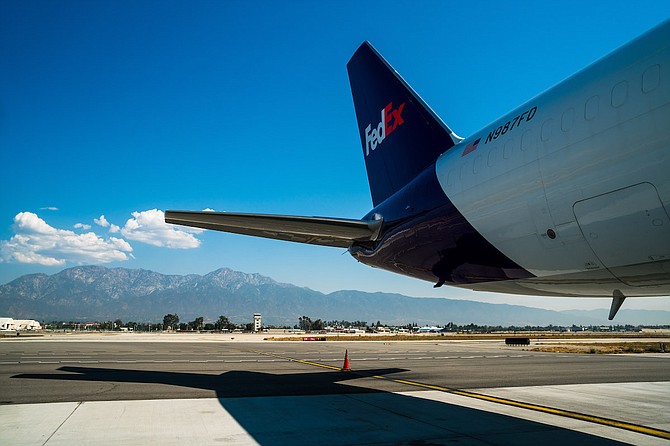 The devastation to the travel industry wrought by the Covid-19 pandemic continued to hold Los Angeles International and other local airports in its grip in May.
Passenger counts dropped more than 90% at LAX and Long Beach and 85% at Ontario International compared with May of last year.
But in a surprising bit of welcome news, air cargo tonnage was up at two of the three local airports. LAX increased 5% in May compared to last year, while Ontario's air cargo tonnage surged 21.5%.
Only Long Beach Airport's cargo figures were down, a 32% drop versus the same period a year earlier. But that airport only sees a fraction of the cargo shipments generated by the other two facilities.
Hollywood Burbank Airport had not reported May passenger or cargo figures as of July 1. But airport officials announced June 29 that Terminal B would reopen July 2; that terminal was shut down April 10 as passenger counts plummeted.
At LAX in May, 576,000 passengers went through the gates, down 92.4% from the same month in 2019. Domestic traffic was off 90.6% to 510,000, and international traffic was down 97% to 65,000.
Still, the numbers reflected some improvement from the lows reached in April when passenger traffic overall was down 96% from April 2019 levels.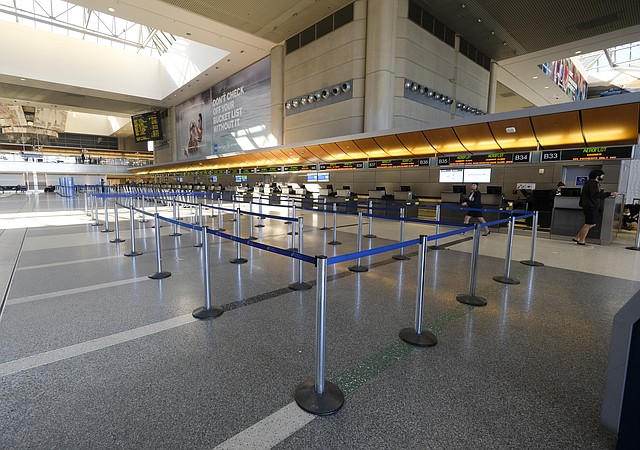 And this trend appeared to be continuing through mid-June, according to data presented by Sean Burton, president of the Board of Airport Commissioners, at the commission's most recent virtual meeting on June 18.
As of the week ending June 17, passenger traffic was down between 85% and 87% from the same period last year.
"These numbers are heartening and a welcome improvement since the days of April and May," Burton said at the hearing. "This trend allows us to be cautiously optimistic that people are beginning to return to air travel. But we still have a long way to go before we're anywhere close to where we were back before the pandemic."
Burton said the national average for mid-June was a drop of about 84% from the same period last year. "We're a little worse than the national average because of our large proportion of international flights."
But even there, some hope emerged in recent weeks; for example, Cologne, Germany-based Lufthansa began reinstating flights between LAX and Munich on June 4.
Ontario International Airport showed a little more significant improvement in passenger count as 70,300 passengers went through its gates in May, a drop of 85% from May 2019. In April, the passenger count was down 93.5% from the April 2019 level.
Long Beach Airport's numbers also showed slight improvement, with 11,566 total passenger traffic in May, down 96% compared with May 2019. But that's a little better than the 98% drop in April, when a mere 6,300 passengers went through the gates.
Air cargo tonnage has emerged as the biggest bright spot in an otherwise gloomy air travel picture at local airports.
After three months of year-over-year drops in air cargo tonnage at LAX, things turned around in May as the airport reported a 5.2% gain in air cargo tonnage to 209,000 tons when compared with May 2019.
One big reason for this was that LAX has emerged as a central receiving point for personal protective equipment sent from other countries, according to Heath Montgomery, a spokesman for Los Angeles World Airports, the city agency that runs LAX.
"Airlines and the federal government began expediting imports of personal protective equipment and other materials into the United States," Montgomery said. "Some airlines even converted passenger flights into cargo operations."
Meanwhile at Ontario International, air cargo tonnage shot up 21.5% to nearly 83,000 tons compared with May of last year.
That comes on top of a 24% jump in April air cargo tonnage at Ontario when compared with April of last year.
"The global coronavirus pandemic continued to drive dramatic changes in cargo and passenger volumes as Southern Californians remained at home and relied on the ecommerce supply chain for many of their household supplies," Mark Thorpe, chief executive of the Ontario International Airport Authority, said in a statement.
Long Beach Airport bucked the positive air cargo trend as cargo shipments dropped 32% to 1,266 tons. The main culprit: Memphis, Tenn.-based FedEx Corp. dropped its service to Long Beach. In May 2019, that cargo carrier had 22 landings at Long Beach. But cargo tonnage at Long Beach has always been tiny compared to LAX and Ontario; last month it was less than 0.5% of the other airports' total.
For reprint and licensing requests for this article, CLICK HERE.