BYD Buses Rolling into Toronto
Canada's top transit operator starts deal with EV maker
Friday, January 31, 2020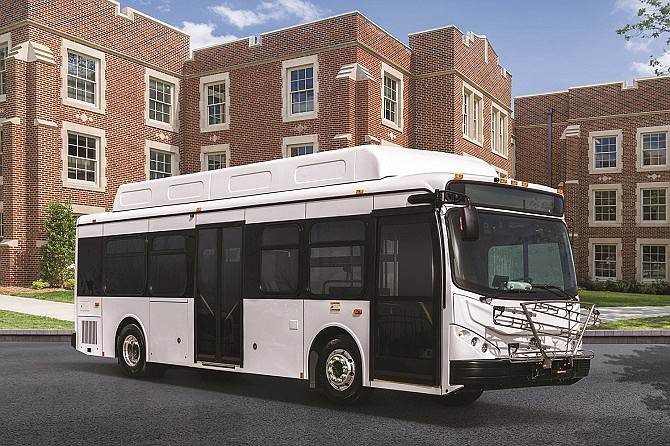 BYD Motors Inc., the downtown-based electric bus manufacturer, delivered two vehicles to the Toronto Transit Commission, Canada's largest transit operator, as the first part of a 10-bus order.
BYD, a subsidiary of Chinese firm BYD Co. Ltd., operates a factory in Lancaster. The TTC buses are manufactured at BYD's plant in Newmarket, Ontario, the first produced there, said BYD President Stella Li. The facility opened in June 2018.
The TTC order is part of a new initiative by the Toronto body to buy only emission-free buses by 2025. TTC aims to convert its entire fleet to electric-only vehicles by 2040. "This is really the first step in what we hope will be a long lasting relationship," with Canadian transportation authorities, said Ted Dowling, vice president of BYD Canada.
BYD's largest contract to date has been an agreement in November to supply the Los Angeles Department of Transportation with 130 electric buses, as part of LADOT's program to reduce harmful emissions.
Buses for the LADOT are being manufactured in Lancaster. The vehicles for both LADOT and TTC are expected to have a 12-year operating lifespan.
LADOT began working with BYD during the agency's 2014 90-day trial of an earlier electric bus model. The company sold its first four electric buses to LADOT in January 2017 and has sold more than 460 electric buses to customers in Southern California.
For reprint and licensing requests for this article, CLICK HERE.