MWest Strikes While the Market Is Hot
Development company is active as both a buyer and a seller
Friday, January 24, 2020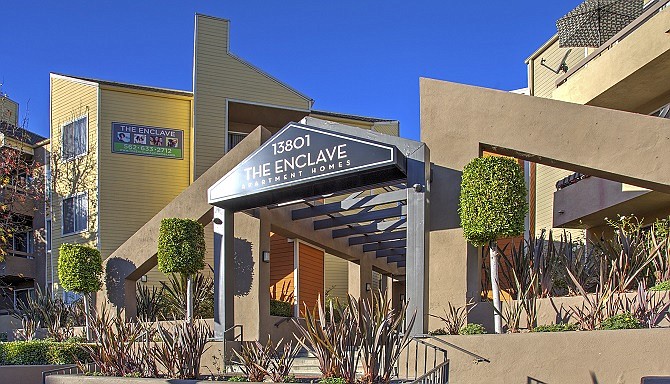 MWest Holdings closed 2019 with a bang, and the developer is still making noise as 2020 kicks off.
In January and December alone, the Sherman Oaks-based company purchased The Enclave in Paramount for more than $99 million and sold two properties for a combined $64 million.
"When we see opportunities, we take them, and there were a couple of good opportunities to sell some buildings and buy a new one in Paramount," MWest Holdings President Karl Slovin said.
A joint venture of MWest Holdings and BentallGreenOak acquired The Enclave from Bridge Investment Group in December for $99.3 million.
The joint venture received a $76.3 million loan for the 306-unit property from Century City-based PCCP.
"We like to acquire buildings that are in areas of Los Angeles that we believe will outperform greater Los Angeles," MWest Holdings Chief Investment Officer Matthew Ellis said.
"This building in Paramount, which is actually right on the border of Downey, has been left a little bit on the wayside by prior owners who haven't taken advantage of the building's location," Ellis added.
MWest also liked that the property was ripe for renovation.
"It's a vintage building that has been owned by institutions for the last 10 years, and they have done little to no upgrades to the building," Ellis added. "We see the opportunity to come in and reenvision the building and touch every visible surface."
MWest Holdings will update the property by upgrading common areas such as the pool and gym. Residential units will also be updated with new floors and appliances.
In addition, Slovin said, the company would create a coworking-like area for residents. MWest Holdings plans to spend more than $9 million on the property, its first in Paramount.
The company's other properties in Los Angeles include the 193-unit Wilshire Royale at 2619 Wilshire Blvd. in Westlake; the 132-unit Santa Fe Lofts at 121 E. 6th St. downtown; the 52-unit Hollywood Tower at 6200 Franklin Ave. in Hollywood; and the 70-unit San Fernando Building lofts at 400 S. Main St. downtown.
In addition to the acquisition, MWest Holdings has made a few large sales in the past few months.
The company, along with joint venture partner BentallGreenOak, sold the Park Wilshire, a 170-unit multifamily property at 2424 Wilshire Blvd. in Westlake for $38.2 million to New York-based Midwood Investment & Development.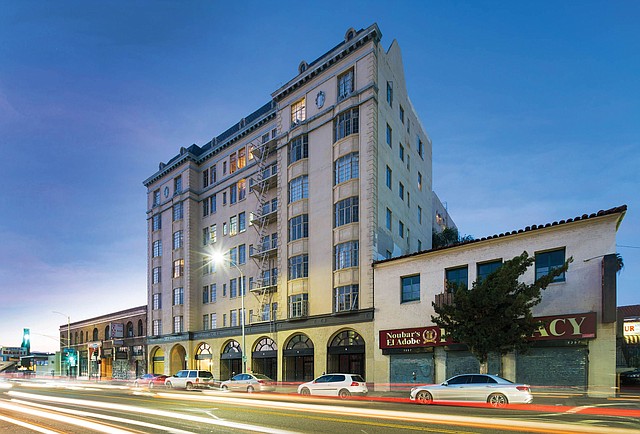 MWest Holdings, along with Pacific Reach, also sold the 101-unit Guardian Arms Apartments in nearby Los Feliz for $26.2 to ROM Investments. The Guardian Arms Apartments is located at 5217 Hollywood Blvd.
Slovin said MWest Holdings would continue looking at "deals of all shapes and sizes in multifamily in all of Southern California (where we) have the opportunity to give them the love and attention that they haven't gotten."
Ellis and Slovin said MWest Holdings digs for the deals and also finds them through relationships it has developed in the industry.
As for what's ahead, the company expects to remain active, at least for the next several months. "We don't expect the first half of the year to slow down at all," Slovin said, but he added that there could be some slowing in the market during the second half of 2020.
Many analysts and developers say activity could cool slightly in the second half of the year due to economic uncertainty and the election.
For reprint and licensing requests for this article, CLICK HERE.