Molina Enters Growth Mode
Company looks to new execs, contracts
Friday, January 17, 2020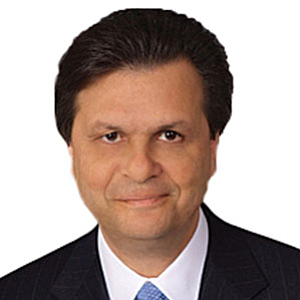 After a rocky three years, managed care and Medicaid insurer Molina Healthcare Inc. says it is back in growth mode.
And to emphasize that point, the Long Beach-based company has made a key acquisition and hired a pair of executives to fill new growth-oriented posts.
On Jan. 6, Molina announced an agreement to acquire Chicago Medicaid provider NextLevel Health Partners Inc. for $50 million; NextLevel has roughly 50,000 members in Illinois' Cook County.
Then on Jan. 9, Molina announced two executive hires who will report directly to Chief Executive Joseph Zubretsky. The execs are tasked with overseeing growth initiatives, including winning new managed care contracts, securing contract renewals and making acquisitions.
Marc Russo, most recently president of Anthem Inc.'s Medicare business, will have responsibility for overseeing Molina's
Medicaid health plans as executive vice president of Medicaid health plans.
Dave Reynolds, most recently division president at WellCare Health Plans Inc., will focus on growing Molina's Medicaid and Medicare managed care plan business in his new role as senior vice president of health plans.
"Our leadership hires create organizational breadth and depth to properly resource and configure the company for the successful execution of … our strategy: 'pivot to growth,'" Zubretsky said in the company's announcement.
Calamitous fall
Just three years ago, about 1% of Americans enrolled in state Obamacare programs paid their premiums to Molina, whose membership rolls had swelled to more than 5 million.
But then, the bottom fell out for Molina as several states, with the support of the Trump administration, began pulling subsidies from Affordable Care Act programs. Faced with crumbling markets, Molina quit several states and, amid mounting losses, laid off more than 1,000 workers.
The company's financial troubles reached Molina's founding family, as the board fired founder David Molina's sons from their respective jobs as chief executive and chief financial officer.
In October 2017, the board brought in Zubretsky, an industry veteran, as chief executive to turn the company around. But the next two years were not kind to Molina: The company suffered Medicaid contract losses in three states, most recently last fall in Texas.
Molina reported 3.4 million members in June, down 30% from its early 2017 peak — and that was before losing 45,000 members when the Texas contract ended.
Zubretsky spent 2018 and 2019 focused on improving Molina's operating margins, working to bring costs more in line with its reduced enrollments and to improve billing operations.
"We know how to run managed care programs," Zubretsky said, speaking at a health care investment conference in San Francisco last week. "We know how to fix networks. We know how to install payment integrity machines to make sure we're paying providers correctly and only once."
Refocusing on growth
All this helped free up cash and enabled the company to significantly pay down its debt. And now, armed with $1.7 billion in available capital, Zubretsky says Molina is ready to grow again in 2020.
At the conference, Zubretsky said Molina plans to grow organically and through acquisitions.
For organic growth, he said, "We will focus on growing market share, penetrating adjacent markets (in states Molina already serves) and offering new (coverage) products."
One area that will need significant attention is retaining existing contracts. In addition to losing contracts in Texas in 2019, Molina lost deals in Florida and New Mexico in 2018. The company is protesting the way Texas awarded its Medicaid contracts.
Zubretsky said Molina is in negotiations to return to New Mexico with a contract to cover 80,000 members of the Navajo Nation. "After our Medicaid loss there, we had the sense to develop a relationship with the new administration and work our way back into the state by bringing them a solution," he said.
On the acquisition front, Zubretsky said to expect more buyouts like the NextLevel deal, except bigger.
"We've been successful with small but meaningful acquisitions," he said. "Hopefully, the amount of capital we allocate will get bigger per deal."
Zubretsky also told investors that they can expect opportunistic share repurchases to boost the company's stock price. He said Molina has allocated $500 million for the repurchases.
Tough road
Still, Molina has a long road ahead to convince investors it is back on track.
Zubretsky disclosed in his conference presentation that the company expects to have about 350,000 exchange marketplace (non-Medicaid) members in the first quarter, up from 270,000 in the previous quarter.
That's well below the 400,000-plus industry analyst Scott Fidel of Stephens Inc. in Little Rock, Ark., had said he expected. Fidel issued a research note contending the shortfall will result in first-quarter revenue of $250 million less than what he had anticipated based on the company's previous guidance. Molina's stock price fell as much as 7% that day, Jan. 14, eventually closing down by almost 6% at $131.85 per share.
"There is a lot of skepticism out there about our ability to win new business," Zubretsky acknowledged during the conference. "And a couple of the early contract losses that were inherent to the legacy management team probably shook people's confidence."
He then pointed to recent contract retentions in California and Ohio and said that his recent executive hires will bring Molina "more skills, a deeper bench and a broader set of experiences."
For reprint and licensing requests for this article, CLICK HERE.