Downtown's Belasco Theater Joins the Live Nation Club
Another historic LA theater joins company's portfolio
Friday, January 17, 2020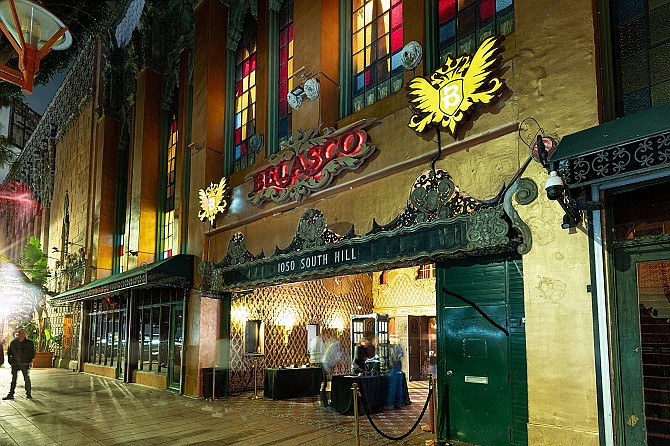 Beverly Hills-based Live Nation Entertainment Inc. has entered into a long-term operating lease agreement with downtown's Belasco Theater and will take over programming at the venue beginning in February.

Terms of the deal were not disclosed.
The Belasco, which dates to 1926, joins other historic venues such as the Wiltern, Hollywood Palladium, Echoplex, Echo and the Regent Theater in Live Nation's Clubs & Theaters portfolio in Los Angeles and Southern California.
Ben Weeden, chief operating officer of Live Nation Clubs and Theaters, said the company already had been booking most of the Belasco's events.
"Starting in February and from then on, we will (present) all of our own programming," Weeden said.
"Being able to operate the place means we can do more, put more shows there. We will be getting up to speed in the next couple of months," he added.
The Belasco, an ornate six-story building with a domed ceiling, represents a fusion of Churrigueresque, Spanish Renaissance, Moorish and Gothic details.
It includes a 1,300-capacity music hall, 500-capacity ballroom, 200-capacity club, speakeasy, restaurant and café. The building also contains patio, terrace and VIP spaces.
The theater opened 1926. Though it has been conserved over the years, Weeden said Live Nation would undertake a "seven-figure" update to some of the property's production equipment and VIP amenities, including the green rooms.

Designed by architects Morgan Walls & Clements, the building has variously served as a burlesque house, a church and a rental space for Hollywood events. The venue underwent a $12 million restoration in 2011.
Along with the historic appeal, Weeden said Live Nation was drawn to the building's performance spaces of various sizes. "Being able to have 500, 200, 1,300 capacity (spaces) under one roof, you don't really see that nowadays," he said.
"It's been a passion project for years, since I first set foot in it seven years ago (and Live Nation began) booking shows in there," he said. "I knew the House of Blues' lease was winding down on Sunset, we were looking around (and thought) I want to bring this venue to Live Nation."
For reprint and licensing requests for this article, CLICK HERE.