Big Dealer: Rexford Piles Up the Properties in the Industrial Space
Industrial Rents Up 200% in 10 Years
Friday, January 17, 2020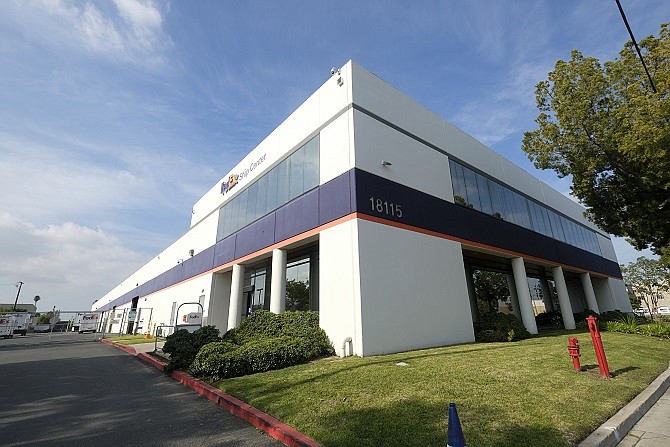 The industrial sector has been one of real estate's hottest asset classes since the recession, and that has been a boon to Brentwood-headquartered Rexford Industrial Realty Inc.
One of a few industrial realty companies based in Southern California — and to exclusively own industrial properties in the region — Rexford completed $971 million worth of acquisitions in 2019 alone.
Those deals added roughly 5.4 million square feet to the company's inventory. The company tends to avoid the type of portfolio purchases favored by other real estate companies.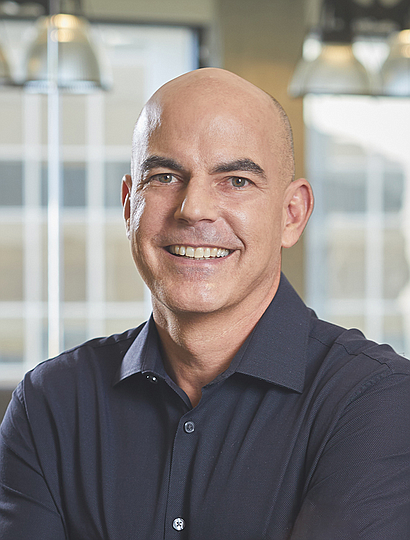 Instead, Rexford picks up smaller assets, sometimes one property at a time, including a large number of off-market properties. That creativity, Rexford executives say, has been driven by a tight market with high demand.
"Our extensive research and proprietary deal origination methods drove our 2019 investment volume, with over 70% of our transactions generated through off-market or lightly marketed transactions," Rexford Co-Chief Executive Michael Frankel wrote in an email. 
Howard Schwimmer, the company's other co-chief executive, wrote in an email that Rexford's "proactive approach" was a big part of why it was able to expand its portfolio. He said the company's growing reputation has led to more repeat sellers.
CBRE Group Inc.'s Darla Longo, who has worked on deals with Rexford, said the company was "pretty particular about what they buy. Clearly, they have been a very big buyer, and because they have been doing that for many years now, they are increasing rents. They are a great buyer and very focused on their plan of buying more assets, more industrial assets in Southern California. I don't see that slowing down next year for them either."
Rexford has been well-positioned for the sea change that has taken place over the past decade. The growth of ecommerce and the promise of fast delivery, along with the booming business at the ports of Los Angeles and Long Beach, have fueled demand for industrial property around L.A.
In turn, that demand has pushed rents higher. Over the past decade, industrial rents rose 200%, according to Jones Lang LaSalle Inc.'s Tim O'Rourke.
Soaring rents have led to increasing profits for Rexford. The company reported that same-property rental income increased 3.7% during the third quarter. It posted net income of $12.9 million, compared with $9 million during the same time period the previous year. 
"Last year overall for L.A., demand was the most robust demand from the tenant side that we have ever seen," Longo said. "It will go down as one of the most active years, only constrained by the amount of eligible buildings available. Because it is so challenging in the infill markets to find land and quality buildings, and vacancy is so low, that absorption is constrained by the limited amount of supply available."
In 2019, 10.6 million square feet of industrial product sold or leased in L.A. County, compared with 8.4 million square feet the previous year, according to data from JLL. Asking rents in the fourth quarter were 90 cents a square foot, up 7 cents in a year. Vacancy rates fell to 1.5%, down from 1.7% the previous year.
"Institutional investors love industrial, and they love Southern California," O'Rourke said. "They love Southern California because it's (one of the busiest) ports in the country and near a large population."
The properties
Some of Rexford's 2019 acquisitions included the Pomona Distribution Center at 1601 W. Mission Blvd. in Pomona, which the company purchased for $87.8 million; an eight-building industrial complex in Torrance, acquired for $66.2 million; and 12752-12822 Monarch St. in Garden Grove, which the company bought for $34 million.
For many of the properties, rents were below market value. Rexford plans to increase those rents once the leases expire.
Frankel said the most important factor in an industrial property is the location "where the supply and availability of industrial property is scarce and often diminishing, despite growing tenant demand."
O'Rourke said buyers are "mimicking the user" who wants to be in populous areas, which reduces transportation time and costs for last-mile distribution facilities. For larger facilities in areas like the Inland Empire, he said, truck courts and high clearance heights are also important.
Frankel added that the company was focused on value-add opportunities where the company could renovate and increase cash flow.
Schwimmer said Rexford's internal construction and design arms allowed the company to evaluate value-add properties quickly.
Rexford isn't the only company interested in industrial, value-add properties.
Newmark Knight Frank Vice Chairman John McMillan said that while institutional capital didn't used to be very interested in value-add deals, it has been more so lately because of a lack of available product.
"There's an enormous amount of institutional capital allocated toward industrial properties and only half of it is getting placed," McMillan said. "There's more money than deals. It's so hard to find good deals and good product. Once people do find it, they don't want to sell it."
Future of industrial
Industrial sales in 2018 and 2019 were relatively consistent, O'Rourke said, and he is not anticipating any slowdown in 2020.
Rexford expects to continue growing.
"We have a tremendous growth opportunity ahead as our current 26-million-square-foot industrial portfolio only represents about 1.4% market share within infill Southern California," Frankel said by email. 
"Thanks to our proprietary originations capability, extensive pipeline of new opportunities and our exciting internal growth prospects, we see the potential for accretive growth," he added.
CBRE's Longo expects to see a similar investor makeup in 2020.
"People that are making bets right now in Los Angeles, their appetites have not changed," she said.
McMillan added that the market was continuing to see strong metrics.
"I don't think we're going to see any pullback whatsoever," he said.
Keep Reading: Real Estate Quarterly Special Report — Q4 2019
For the full Fourth-Quarter Real Estate Special Report data, see the Jan. 20, 2020, print edition.
For reprint and licensing requests for this article, CLICK HERE.